Gabon lead Africa's 2012 London Olympic challenge
By Nick Cavell
BBC Sport, Marrakesh
Last updated on .From the section Football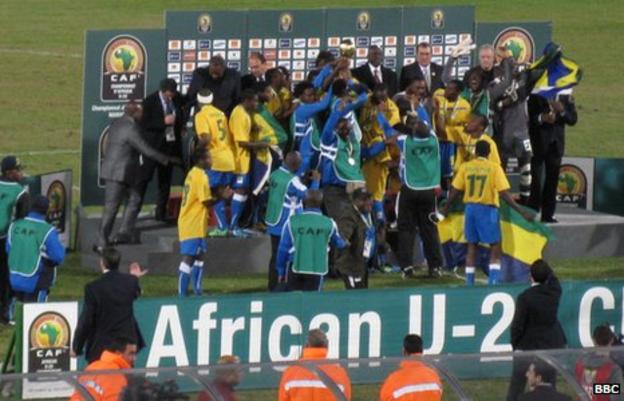 Gabon, Morocco and Egypt have much to live up to when they take their place at the London Olympics next year.
That is because the continent's record at the Olympic football tournament is a good one.
Nigeria and Cameroon have both won gold - Nigeria also took silver in Beijing - and Ghana have been bronze medalists.
African teams could make up a quarter of the 16 contenders in London, if Senegal come through their play-off against an Asian side.
While Egypt and Morocco have plenty of experience at the highest level, for Gabon it will be a first ever appearance at a global football event.
"It's a moment of intense joy, an historic qualification, since we have not up until now tried or succeeded in qualifiying," Gabon coach Claude Albert Mbourounot said after their achievement in winning the qualifying tournament.
"What the players have achieved is something extraordinary and it's an achievement we have wanted to obtain for a long time now."
If Gabon are making their debut on the world stage, then Egypt have a proud history - they first played at the Olympics in 1920 and have finished in fourth place twice.
Reaching the London Games was clearly a massive achievement for their coach Hany Ramzy, who played at the 1990 World Cup.
"Everyone was sad because we didn't qualify for Africa Cup 2012 but I think London is much bigger than the Africa Cup, so everybody is happy," he told BBC Sport.
Ramzy sees qualification as the first step towards a new senior national team as well.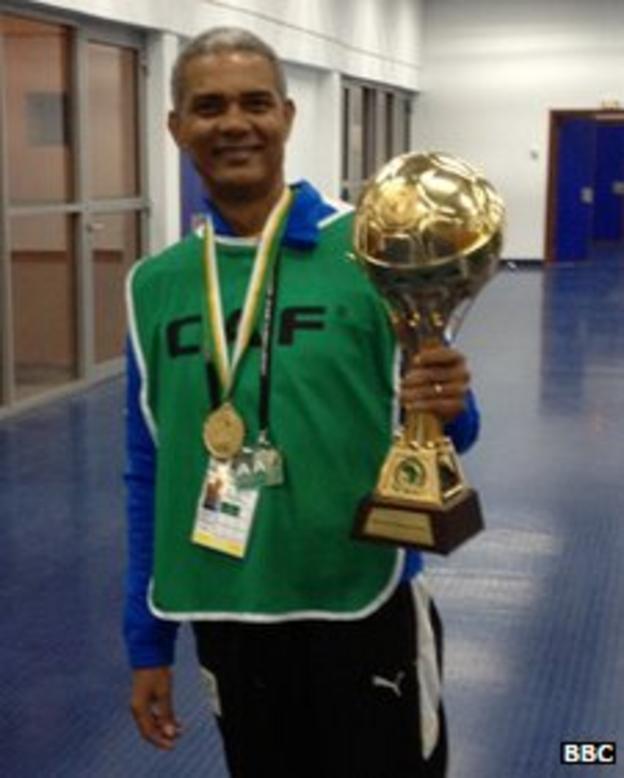 "It's time to bulid a new generation for Egypt and for the people we have missed the happiness for the last nine months so its time to give hope to not only football fans, we are always looking forward."
Morocco coach Pim Verbeek says getting to the games is largely thanks to the faith put in him by the country's football federation.
"The fact the federation has given me the chance to create my own staff and my own team and to do a lot of scouting in Europe and to spend the money to bring the players from Europe shows how important this is for them," he said.
"Football is everything for the people over here - they write about they speak about it - wiining is not enought they want to see nice football too."