Bristol Rovers boss relishes Aston Villa FA Cup tie
Last updated on .From the section Football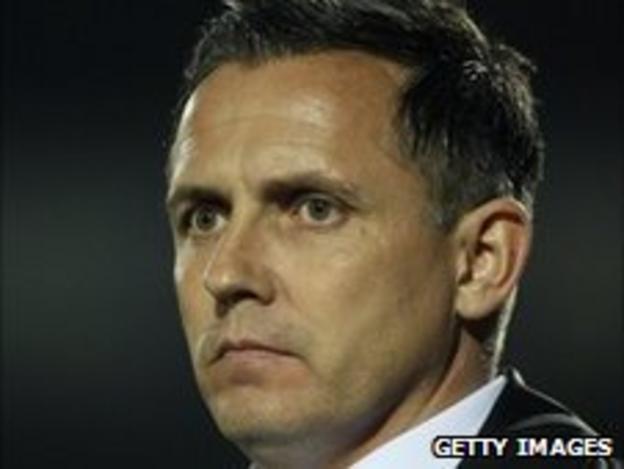 Bristol Rovers boss Paul Buckle said his side were delighted with the "wonderful" FA Cup draw which will see them face Aston Villa.
He told BBC Radio Bristol: "We're delighted. The players' faces lit up. It's a cracking draw.
"The first thing you want is a Premier League club and the chance for them to come here will be wonderful."
Buckle continued: "They'll be no pressure on us whatsoever. It will be a day we can all enjoy.
"We'll obviously go for it as much as we can. A lot of people have doubted the side in terms of results but I know what we've got in the dressing room.
"We'd dearly love to add to it in the [transfer] window - hopefully we'll have a chance to do that - but the players got the results for all their hard work."
The Rovers boss also praised the clinical manner of his side's victory against Totton, adding: "Everything was against us, there was no pressure on them.
"I really think they fancied their chances. A lot of people felt that there was going to be an upset here but I know what characters we've got.
"We spoilt the party badly and there were a few people behind us abusing us and swearing. Football grounds need to sort that out, it's not on."