Sporting Chance clinic receives 10 calls after Gary Speed's death
Last updated on .From the section Football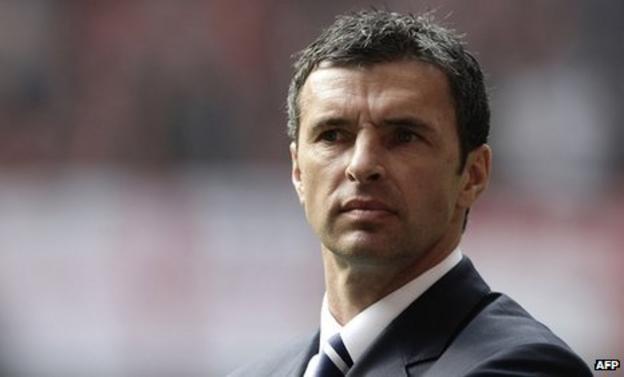 The chief executive of the Sporting Chance clinic says he has been contacted by 10 professional footballers since Gary Speed's death.
The clinic has helped many players beat depression and addiction, including former Arsenal captain Tony Adams.
"Ten players have contacted me to seek help since the news broke," said Peter Kay. "That is an unusual amount.
"But I'm loath to suggest Gary Speed's tragic death can be linked to anything positive," he added.
Kay claims that the players that have contacted his clinic - which was set up in 2000 to provide support, counselling and treatment to sportsmen and women who are suffering from addictive illnesses - are from the Premier League and the lower divisions.
"We're talking about players across all the leagues," he told BBC Radio 5 live. "Mental illness does not preclude anyone. Regardless of profession, wealth or status.
"I can't imagine the desperation someone feels when they get to [the stage of suicide].
"But through my own personal experiences and my staff's personal experiences, we can help sporting professionals feel less lonely."
A minute's applause will be held for Speed at every Premier League game this weekend, as the football world still tries to come to terms with the unexpected loss of the former Leeds, Everton, Newcastle, Bolton and Sheffield United player.
Speed, who was found dead at his home in Cheshire on Sunday aged 42, made 535 Premier League appearances during a 22-year career.