Chhetri and Lalpekhlua's Rangers trials boosts India - Houghton
By Imran Azam
for BBC Scotland
Last updated on .From the section Football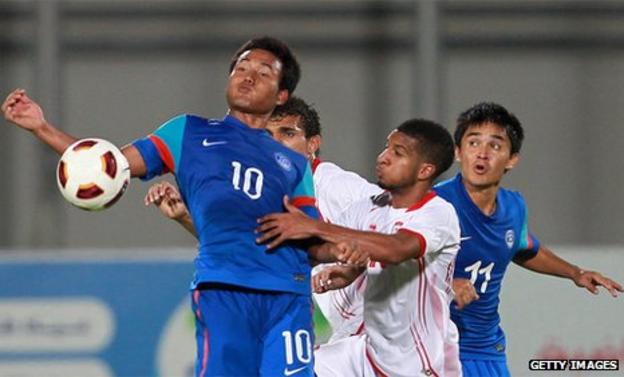 Ex-India coach Bob Houghton says Sunil Chhetri and Jeje Lalpekhlua having trials at Rangers is "a step in the right direction" for Indian football.
However, Englishman Houghton believes it could take 10 years before Indian players make their mark in Europe.
The 64-year-old said: "What have Rangers got to lose by having a look at Sunil and Jeje?
"There is a big difference coming to play in England or the SPL from India but I wish them all the best."
Houghton has managed in his homeland, Canada, China, Greece, Saudi Arabia, Sweden, the United States and Uzbekistan and is best known for leading Malmo to the 1979 European Cup final.
His five-year spell in charge of India ended earlier this year.
"This isn't the first time Sunil is coming to the UK in order to earn a deal," said Houghton.
"It was a real shame things did not work out for him at QPR and Coventry due to issues like work permits and visas. He is a very talented player.
"Jeje is someone who broke into the national team just when my time was coming to an end.
"He is young so the transition will be much harder for him. He is one for the future. Out of the two, Sunil is the one who has the better chance of getting a deal.
"He brings with him international experience. Both are short in height but there have been good small players in Scotland. It will not be easy."
Houghton believes Indian players can follow the example of their Chinese counterparts.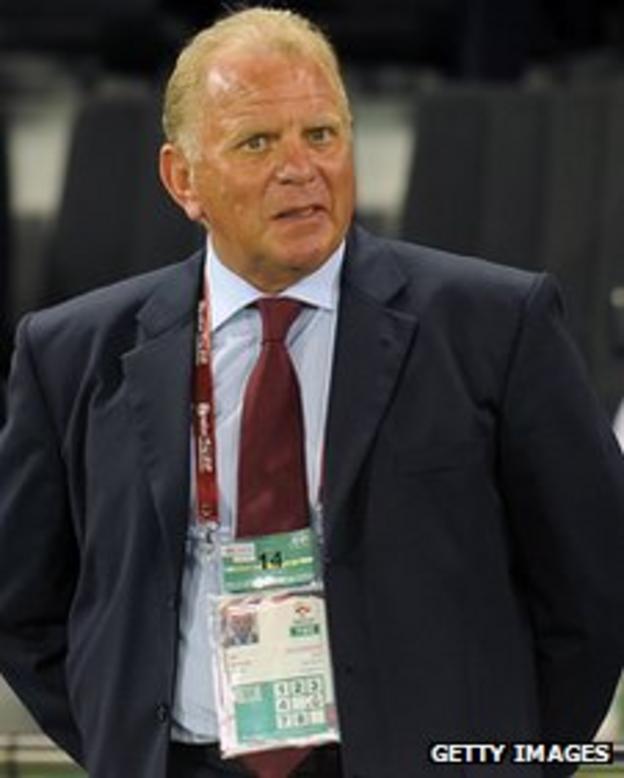 "When I managed the Chinese national team I would tell agents and managers to give them a try," he said.
"I would be asked questions about their physique, cultural differences and more importantly if they could integrate into the British game.
"But when you had one coming through then others followed. Players like Zheng Zhi and Sun Jihai are two that come to mind straight away.
"Both played in the Premiership and Championship and were established members of their teams. They did not look out of place.
"In terms of development, the Indian players are behind the Chinese or those in the Far or Middle East.
"However, the standard of the Indian Premier League is improving and there is money being invested.
"It could take a decade before you begin to see Indian footballers coming over to Europe on a regular basis."
Houghton accepts that European clubs signing players from Asia has commercial as well as playing incentives.
However, he added: "Players from India don't cost that much and if Sunil, for example, scores a few goals then you have 1.2 billion fans [in India].
"Obviously there is a commercial aspect when you sign an Indian or Chinese player.
"I would always tell the players that when you take care of business on the pitch then business off the pitch will take care of itself."
The high point Houghton's time on the Indian sub-continent was taking India to the 2011 Asian AFC Cup for the first time in 27 years.
"Overall I enjoyed my time in India," he reflects.
"I am looking to get back into management.
"I have taken three months off but I am looking at national rather than club level. Hong Kong is one option."