Interim boss Craig Liddle expects Darlington departures
Last updated on .From the section Football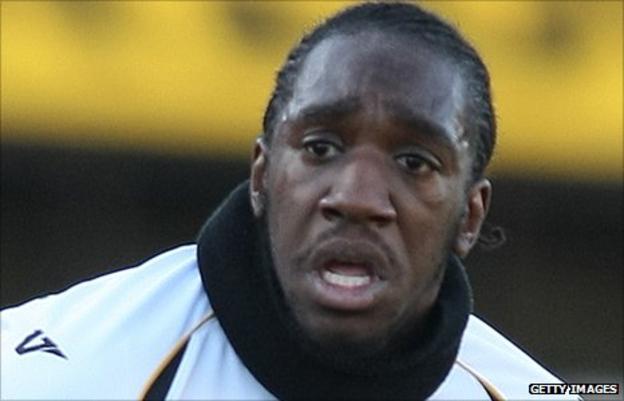 Darlington interim manager Craig Liddle has admitted players will be free to leave the club in order to cut costs.
Exodus Geohaghon is among the players expected to depart the Arena, with interest from Dagenham and Redbridge and Mansfield Town in his signature.
"It's basically to get the wage bill down," Liddle told BBC Tees.
"We've had to reduce the wage bill. A couple of loan players have gone back and there's a couple that left which is going to help the club financially."
Liddle added: "Day to day we don't know whether anyone else is going to leave before the deadline closes next week. So at the minute I've got a squad of 18 travelling down to Ebbsfleet."
The departures have been fuelled by a demand by Quakers chairman Raj Singh that players either took a wage cut in order to stem losses in the region of £80,000 a week or sought employment away from the Arena.
However Liddle, who currently runs both the youth and first-team team operations, is reluctant to turn to the club's crop of young players to bolster the senior ranks.
"We've got to keep some kind of side together, it's no good just chucking the youngsters in.
"For all they're doing exceptionally well at youth-team level there's a huge gap up to first-team level.
"We have to keep a nucleus. But if a serious offer comes in then the chairman will look at it, decide on it and the player will decide if they stay or leave."
Although Liddle distanced himself from the vacancy at Darlington when the club parted company with Mark Cooper, there has been no indication of when a new appointment will be made.
"It's a case of getting on with what we're doing.
"From day-to-day, I'm preparing the youth team for a game on Friday, as well as the first-team on Saturday.
"I've got to do the best that I can, keep the spirits up and make sure we're fully prepared for both games."