Gosport manager Alex Pike 'all right' after collapsing at game
Last updated on .From the section Football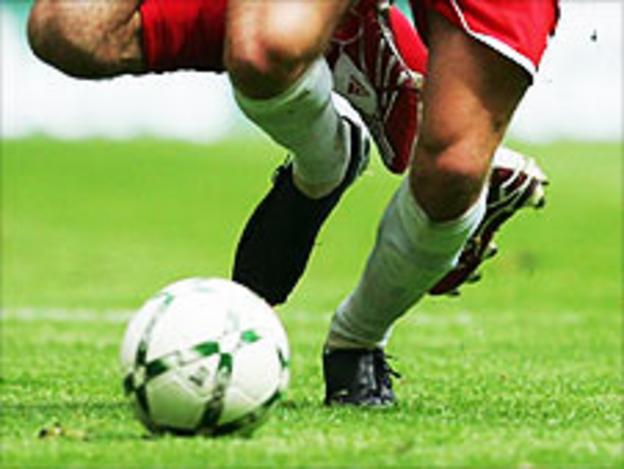 Gosport Borough manager Alex Pike is "all right" after collapsing during Monday's game against Wimborne Town.
Pike collapsed seven minutes from time with the game stopped for 20 minutes after losing consciousness during his side's 5-3 victory over Wimborne.
But Gosport general manager Brian Cosgrave says Pike, who was treated at the ground, has fully recovered.
"When someone collapses you always fear a heart attack but he is all right," Cosgrave told BBC Radio Solent.
"He's had some personal problems recently, hasn't been eating properly and his blood sugar and blood pressure dropped and he just hit the floor. He just fainted.
"He didn't get taken to hospital. The ambulance arrived more as a precaution then anything else. They treated him in the ambulance for about an hour after the game.
"He was fine when he left the ground and they advised him not to drive and he seemed himself when he left the ground last night."
Gosport led 4-2 at the break before going 5-2 up with Wimborne coming back into the game at 5-3.
And as Gosgrave explains, it was a very stressful evening.
"There was a lot of tension at the ground last night," he added.
"There were a lot of travel problems. Wimborne were late getting there, the match officials were late getting there and a lot of our supporters got to the game late with all the accidents on the roads.
"They came back into the game and it was very stressful."