Fabio Capello's son accepts father's reasons for missing his wedding
Last updated on .From the section Football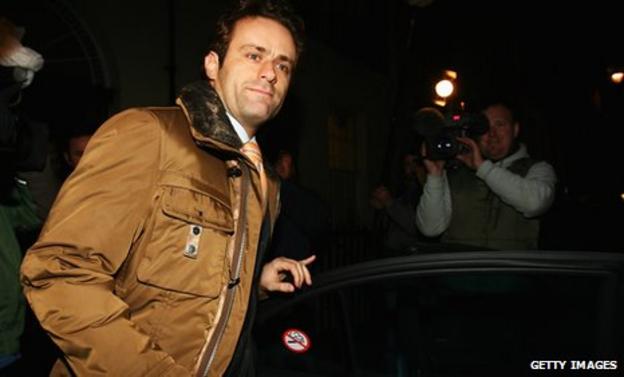 It is said to be one of the biggest days in any man's life, yet Pierfilippo Capello is philosophical about his father - England manager Fabio - missing his wedding on Saturday.
Instead of offering some parental support to his son at the altar, Capello senior will be plotting the downfall of world and European champions Spain at Wembley.
A late change of date for the match scuppered any plans Fabio had of joining in the festivities and he will instead hope to celebrate the marriage by toppling a team who are undefeated in almost a year.
It is far from the perfect scenario for Pierfilippo, who will wed his partner Tiziana in Milan, but he accepts it comes with the territory of having a football manager as a parent.
"These things happen," he told Radio 5 Live Drive. "We know he is with us with his heart.
"He has been very present as a father in many situations during my life. In the same way, he has been absent in other situations so we are quite used to not having him in person."
England face Sweden on Tuesday in their final fixture of 2011, and the father of the groom will then join in the celebrations with the happy couple.
Speaking to the Independent newspaper, Pierfilippo added: "It is not a problem, absolutely not.
"He is a football manager first - he has been that ever since I was a child and sometimes being a football manager can make strange demands on your time.
"We will all toast him sitting there on the bench at Wembley and look forward to him coming to join us for the celebrations after the games."