Birmingham's Steven Caldwell praises Jean Beausejour's role
Last updated on .From the section Football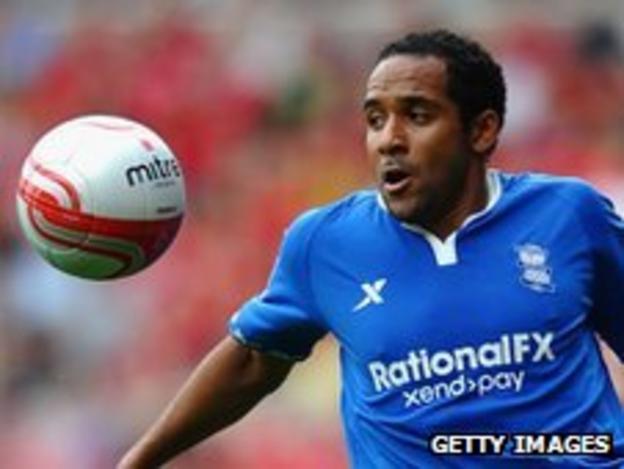 Birmingham City defender Steven Caldwell has praised the role played by Chile international winger Jean Beausejour so far this season.
"I love playing with Jean, I think he's an excellent football player," Caldwell told BBC WM.
"When he is hot like that he is almost unplayable," he added.
"He's fantastic and a great guy to boot, we're delighted to have him. He's always giving a work-rate and an effort which I certainly appreciate and his team-mates do."
Birmingham's remarkable European campaign has now seen them take seven points from four group matches, and again they showed their ability to battle back from behind.
"We've definitely got a great resilience about us and a toughness. We knew Brugge are fragile at the moment and we felt if we got one it would change the face of the game and it did," the Scottish international noted.
Despite fears about fixture congestion, Blues' European form has translated into their Championship campaign, with the side taking 13 points from their last five matches.
And Caldwell believes the victories in Maribor and Brugge during the Europa League run have had a knock-on effect domestically.
"It's just about being confident in games, whether it's in the Championship or in Europe - trying to do the right things, playing to your strengths and being tough to beat.
"We feel we can score against anybody, which we've proved every game bar last Saturday," said Caldwell, recalling the goalless draw at home to Brighton.
"It's a very enjoyable run, we get a little more space and time to play so it's a different type of football.
"But the bread and butter is Sunday [at Reading] and it'll be another tough game - we'll hopefully go there and do ourselves justice."