Everton will be boosted by Drenthe return - Coleman
Last updated on .From the section Football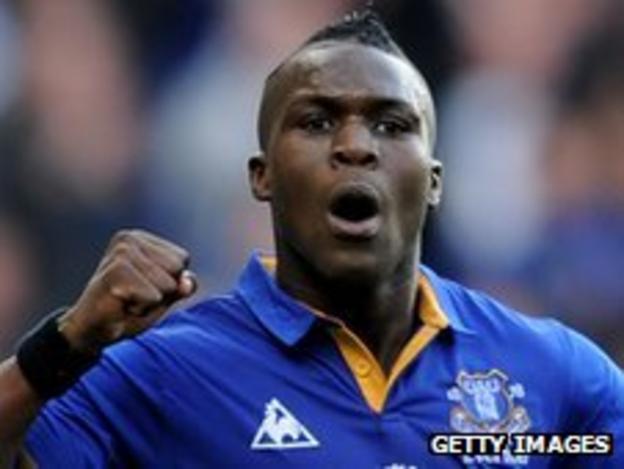 Everton midfielder Seamus Coleman is relishing Royston Drenthe's return for Saturday's trip to Newcastle United.
"He'll be back for Saturday and he'll be raring to go," Coleman, 23, told BBC Radio Merseyside.
"He was playing playing fantastic up until that suspension and we definitely could have done with him against Manchester United, he's really fast."
He added: "We do need some big performances. You always go out intending to play well and sometimes it doesn't work out.
"The next couple of weeks we'll try to get the points on the board."
Coleman missed the beginning of the Premier League season through an ankle injury he picked up in the Everton's final friendly against Villareal at Goodison Park in August.
The midfielder admits it has been a hard road back to full fitness, but he is now ready to show his best form.
"It was a bad time to get injured, there really isn't a good time to get injured, but right before the first game of the season I was very disappointed," continued the Republic of Ireland international.
"In pre-season you're right at your peak and I felt really good and it felt like I was staring all over again. After being out for five weeks it was like doing a mini pre-season to get fit and training with the lads.
"That bit was difficult but I was doing everything to get back on the pitch as quickly as possible. I'm fully fit now and raring to go."