Fifa clears Shola Ameobi, Moses to play for Nigeria
Last updated on .From the section Football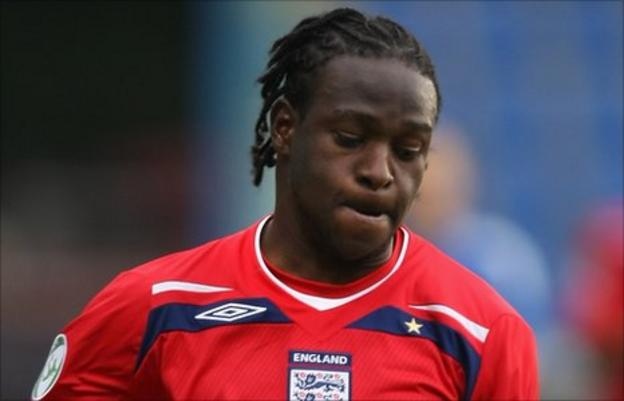 Fifa has cleared two former England youth internationals Shola Ameobi and Victor Moses to play for Nigeria.
Nigeria Football Association (NFF) applied for a switch to make them eligible for their country of birth.
"Fifa has finally cleared Foluwashola Ameobi and Victor Moses to play for Nigeria at international level," NFF spokesman Ademola Olajire said.
"Fifa declared that both players have been cleared based on the entire documentation remitted by the NFF."
The two players are likely to be considered for next month's friendlies against Botswana and Zambia.
Under Fifa rules, players who have represented one country at junior level can play for another at senior level if they meet the qualifying stipulations.
Ameobi, 30, who has played for England Under-21s, has not featured for the Three Lions which made him eligible for the nationality switch.
The Newcastle striker was born in Zaria, northern Nigeria, before moving to England with his parents at the age of five.
He was first called-up by the national team 10 years ago - a call he turned down but recently agreed to play for the Super Eagles.
Ameobi was in line for his Nigeria debut in January in the friendly against Guatemala but could not play because his switch had not been approved.
Moses, who plays for Premier League side Wigan, was born in Kaduna.
The 20-year-old has lived in England since the age of 11, and has been capped by his adopted country at under-17, under-19 and under-21 levels.
As Moses has dual nationality and has not played for England's senior side, he is eligible for Nigeria.
The player was picked for March's Africa Cup of Nations qualifier against Ethiopia, but stayed away because Fifa was considering his nationality switch application.
Fifa recently removed the age limit for players who want to switch national allegiance.
Previously players who had represented one country at youth level had to make the choice to change by the age of 21.