Mauritius pull out of 2014 World Cup qualfiiers
Last updated on .From the section Football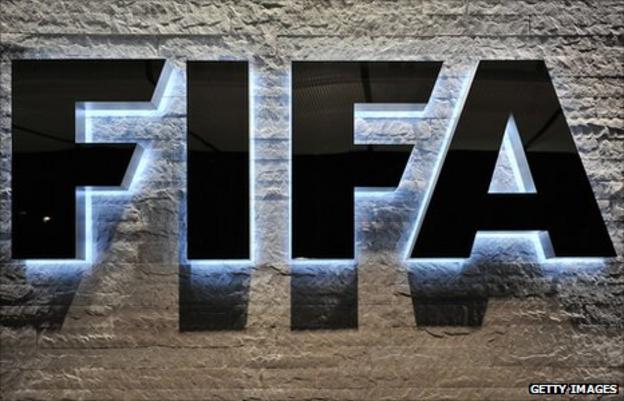 Mauritius have pulled out of qualifying for the qualifiers for 2014 World Cup in Brazil.
The decision means their opponents Liberia get a bye into the group stage of the qualifiers for Africa.
Fifa announced the 189th-ranked Mauritius' withdrawal without specifying reasons.
"Mauritius have announced their withdrawal from the preliminary competition for the 2014 Fifa World Cup," Fifa said in a statement.
Mauritius, which was chosen to host the 2013 Fifa Congress, was drawn to play Liberia in a home-and-away series on 11 and 15 November.
A source within the Mauritan FA has told BBC Sport that lack of funds is the main reason put forward for the withdrawal.
"This game would have cost 2 million Mauritian Rupees (US$70,500) and the FA cannot afford it," the source said.
The Mauritius FA is in turmoil in recent weeks with two rival groups fighting for chairmanship of the local FA.
Liberia now joins a group with Senegal, Uganda and Angola, which will be played between June 2012 and September 2013.
The group winner advances to a 10-team playoff round to decide which five African nations play in 2014 in Brazil.
Mauritius is the second country to withdraw from qualifying.
Bahamas pulled out of its Concacaf group in August because its national stadium could not host matches.