Dundee United back manager Peter Houston
Last updated on .From the section Football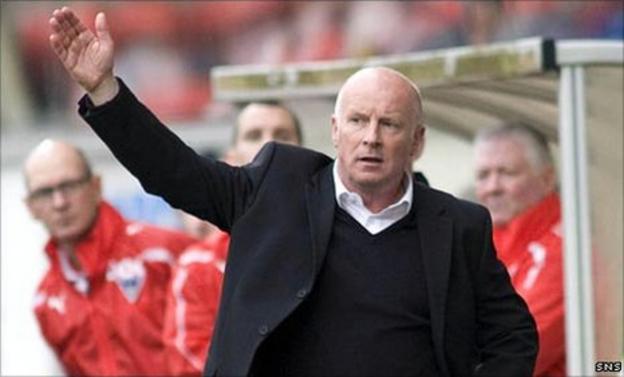 Dundee United have issued a statement backing Peter Houston after showdown talks between the manager and the Scottish Premier League club's board.
Speculation had mounted about Houston's future with United sitting 10th in the table before this weekend.
"The chairman and board of directors would like to confirm its unanimous and unequivocal support of Peter Houston as manager," said a club statement.
A 4-1 win at Dunfermline Athletic on Saturday lifted United to eighth.
But the planned meeting, for which chairman Stephen Thompson had returned especially from holiday, went ahead, with the manager saying he would be demanding answers about the source for the media speculation over his future.
"After the recent media attention regarding the manager's position at the club, it was felt a statement needed to be issued to put an end to the rumour and speculation," the club statement added.
"The team is going through a transition this season and, as such, performances will be inconsistent.
"But everyone is united in the aim of moving the club forward.
"And our wish is to now focus on doing so and we would hope this confirmation will end all media speculation on this subject."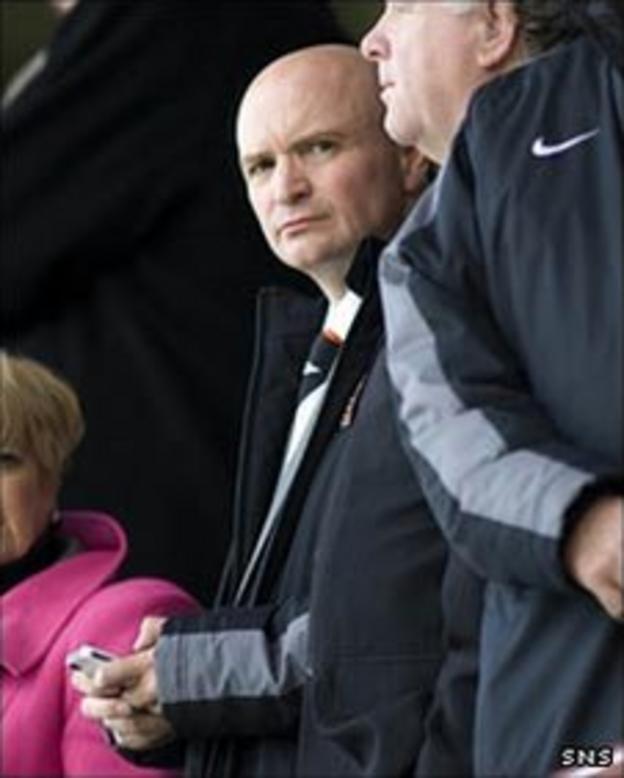 After what was only his side's second league win in 11 games, following a midweek Scottish Communities League Cup exit at the hands of First Division Falkirk, Houston had been in forceful mood.
"I will speak to the board and see where this football club is going," he said before the meeting.
"I don't fear it. I'm looking forward to it. I'm accountable to the board and results should be better.
"I'll go in with a sensible attitude - I'm 53 years of age, not some silly wee boy.
"But I want to know where all this came from. I'm not sure if I've been undermined.
"You can ask a question and you've got to believe the answer unless you have proof, and if I don't have proof then I'll just have to get on with it."
United finished the match at East End Park with nine outfield players under the age of 21 and Houston argues that inconsistency was always going to be a problem after cash cuts meant he had to shed several experienced players during the summer.
"I never said I am the second-best manager at United after Jim McLean," he added.
"I'm not like that and Craig Levein is a far better manager than me, but the fact is my stats are better than his.
"If I'm called into question, the fact is I've done all right."