South Africa to face Ivory Coast in Mandela Challenge
Last updated on .From the section Football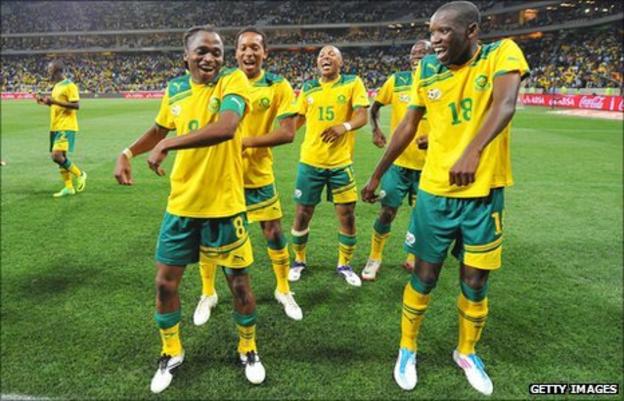 South Africa will play Ivory Coast on 12 November in the annual Nelson Mandela Challenge friendly.
The game will be played at Nelson Mandela Bay Stadium in Port Elizabeth.
The chief executive of the South African Football Association (Safa), Robin Petersen, said Bafana Bafana will face a "very, very strong" Ivory Coast.
The Elephants are set to include Chelsea's Didier Drogba and Salomon Kalou, brothers Yaya and Kolo Toure and Arsenal's Gervinho in their squad.
Safa vice-president Mwelo Nonkonyana added he hoped the game would help South Africans "wipe the tears" from their eyes after failing to reach next year's Africa Cup of Nations finals.
The South African side believed they had qualified for the Nations Cup finals following a 0-0 draw at home to Sierra Leone earlier this month.
They later learned they had misunderstood the qualification regulations and that Niger had advanced instead.
Ivory Coast, who represented Africa at the 2006 and 2010 World Cup, will be one of the favourites in Equatorial Guinea and Gabon.
The Nelson Mandela Challenge was first played in 1994 and has taken place every year since - save for 1994 when it had to be cancelled after Mexico withdrew at the last minute.
South Africa have won seven and lost seven of the 16 matches, with two games ending in a draw.
"We are really delighted to have managed to secure an opponent of the calibre of the Ivory Coast," said Petersen.
"They are number one on the continent, which is a clear indication that it will not be an easy day in the office.
"We are also honoured to be playing this match near the home of Nelson Mandela. As an Association we believe this is a fitting tribute for all he has done for sport in general in this country."