Dario Gradi unhappy with changes to the academy set up
Last updated on .From the section Football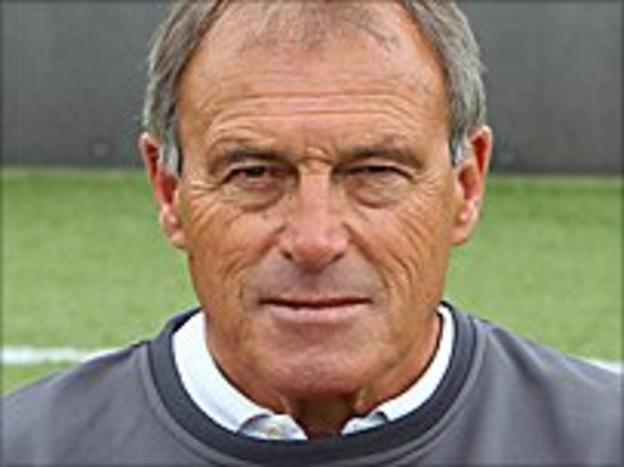 Crewe boss Dario Gradi says that the club will have to review its academy set-up after proposals to change the Elite Player Performance Plan.
The changes mean that there will be set fees for young players, which would scrap any tribunals.
"The Football League clubs have been bullied in to giving the Premier League clubs what they want," Gradi told BBC Radio Stoke.
"It's the same as what's happening everywhere. The rich just get richer."
The proposals guarantee that clubs will get more funding for youth football over a guaranteed four-year period. But it could mean that they receive lower fees for players under the age of 17.
Gradi, who first took over as Crewe Alexandra manager in 1983, admits that the club do not yet know what category they will fall into under the new proposals.
"We will have to see how it affects us," he said. "That's the next step, as well as seeing whether or not we'll be able to pay our way. We expect that we will.
"We can't run an academy at a loss. We've got to at least break even and we've still got to produce players to sell.
"It does remain to be seen, of course, whether all of our boys will want to go and play for the big clubs."