Peter Reid still to agree to Plymouth Argyle deal
Last updated on .From the section Football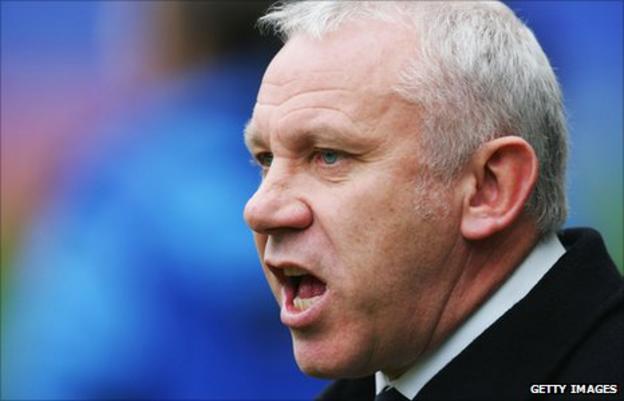 The planned takeover of Plymouth Argyle will not happen until next week, due to delays in reaching pay agreements with former manager Peter Reid and ex-operations manager Tony Campbell.
James Brent's Akkeron Group is hoping to take the club out of administration after a year of financial problems.
"We're 95% of the way on most things, but we do need the other 5% to fall with us," Brent told BBC South West.
"We're close to completion but haven't finalised every document," he added.
"People are working incredibly hard to get the deal done."
Reid on 18 September after 15 months in charge, with the club winless at the bottom of League Two.
Argyle's administrators said on Thursday that they expected a deal to be finalised soon.
"We are pleased that most major agreements have been reached, including Plymouth City Council voting in favour of buying the stadium," read the statement, on behalf of joint-administrator Brendan Guilfoyle.
"Despite media speculation about professional fees, The P&A Partnership and its solicitors Walker Morris have always said they are happy to accept 50% of their fees. We see no reason why the deal cannot be completed."