Terry Pateman elected deputy president of the Irish FA
Last updated on .From the section Football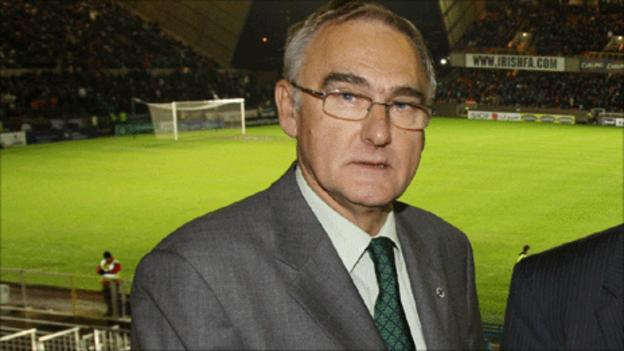 Terry Pateman was voted in as the new deputy president of the Irish Football Association on Monday night.
The 68-year-old is chairman of the Northern Amateur League and has served on the Irish FA Council for 33 years.
Former Irish FA treasurer David Martin was ruled out of the race for the deputy president post last week when he failed a suitabality assessment.
The Irish FA Council also voted Alan Willis and Robert Haworth onto the Association's Board.
Willis is chairman of the IFA Coaching and Development Committee while Haworth is president of the County Antrim FA and chairman of the IFA Junior Committee.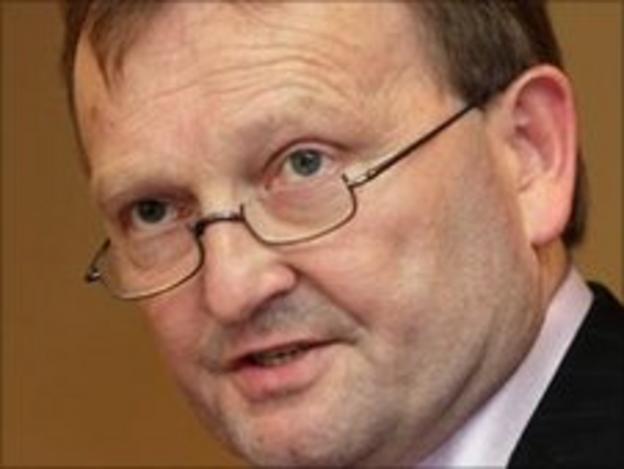 Pateman, a retired Insurance executive, has also served on the IFA Executive Board for one year and the Association's Junior Committee for 37 years.
Last year Martin and then IFA president Raymond Kennedy had to leave their positions after former Sports Minister Nelson McCausland made it clear that funding for Windsor Park was at risk.
Kennedy and Martin were forced to step down following the publication of an independent report into the unfair dismissal of ex-chief executive Howard Wells, costing the IFA £500,000.
The report was highly critical of both Kennedy and Martin.
Following their departure, the government, in conjunction with Sport NI, agreed to hand over a £61m package to the IFA to refurbish Windsor Park and other stadia.
It was understood that Martin may have amassed enough support among the IFA Executive Council members to have made him favourite for Monday night's election.