Redditch cancel player's registration for hitting referee
By Jimmy Smallwood
BBC Sport
Last updated on .From the section National League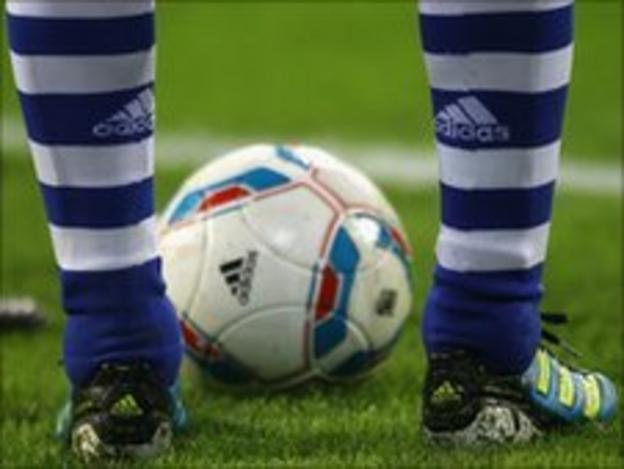 Redditch United have cancelled the registration of Josh McKenzie after he struck a referee, leading to the abandonment of their match against Chesham United.
The player, who had scored two goals in his last two games, reacted badly to conceding a penalty.
The club said he hit the official, who immediately ended the Southern Premier Division fixture.
McKenzie was arrested and cautioned at the local police station.
Redditch said on their website they were "outraged" by the incident.
Chairman Chris Swan told BBC Sport: "I couldn't believe my eyes. The referee stood there for a second and then he just went down.
"It was just astounding. We had to get Josh off as quickly as possible and get him into the changing rooms because he was obviously very heated."
The game was called off with Chesham leading 1-0 and Swan had no qualms with the decision.
"I'll go with whatever the referee says," Swan added. "If the referee wanted to carry on playing or to abandon it, that's his call.
"In fairness, he had been through what must have been a very traumatic incident.
"He [McKenzie] was not on the team bus going back. I've just been to the police station to drop off some money so he can get home. But that's it.
"There's just no way that he will have anything to do with Redditch United ever again."
A statement on the club's website said: "We pride ourselves on fair play and will not tolerate this kind of behaviour. The team has worked very hard over the past few weeks and we will not let this one individual tarnish the reputation of our much-loved club."