Wrong turn forces Di Canio to complete Swindon run
Last updated on .From the section Football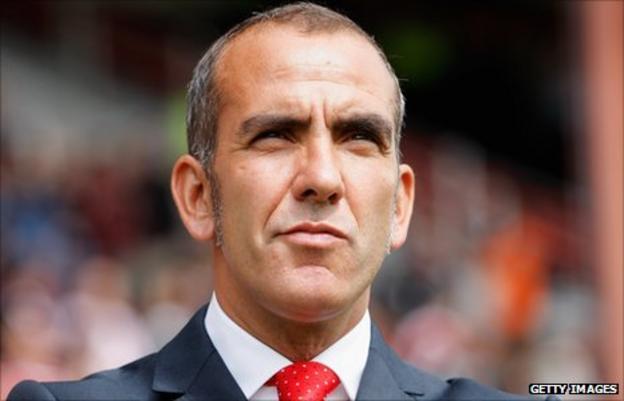 Paolo di Canio unwittingly completed the town's half marathon after losing his bearings on the fun run course.
The 43-year-old Swindon Town manager was supposed to sound the horn to start Sunday's main race before completing the two-mile short course.
But the Italian took a wrong turn and ended up finishing the full 13.1 miles in one hour 49 minutes - 36 minutes behind race winner Dave Roper.
"I couldn't stop, there was a challenge," he told BBC Wiltshire.
"There were three options, I thought I should start with the fun [run] marathon but unfortunately we changed direction, kept going and followed the first group.
"Unfortunately I ended up doing a full half marathon plus 800 metres.
"At the end I was very happy because I finished without stopping, even for one second. I wasn't ready but I never stopped running.
"I'm very happy but it was very tough."