Nicolas Anelka set to leave Chelsea at the end of the season
Last updated on .From the section Football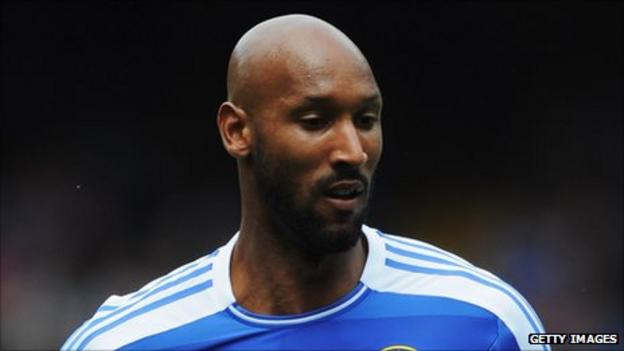 Chelsea boss Andre Villas-Boas has admitted striker Nicolas Anelka looks certain to leave the club next summer.
Anelka, 32, is in the final year of his contract and Villas-Boas has revealed the striker has indicated he is prepared to run down his current deal.
When asked if the France international would be offered a new contract, Villas-Boas said: "It might not be the player's expectancy to renew."
Anelka joined Chelsea for £15m in January 2008 from Bolton.
He has shown signs that he can play a big role in Villas-Boas' debut season in charge but, although the Blues are eager to extend the striker's contract, it appears there is little prospect he will sign.
"We will make our efforts for him to renew but Nico has his own decision to make and I am not sure he will be willing," said Villas-Boas.
He added: "Nico as a person is very, very happy, he belongs to Chelsea in the last year of his contract."
Pressed on whether the player had indicated he wanted to leave, Villas-Boas replied: "Yes."
Chelsea already have a wealth of striking options including £50m signing Fernando Torres, veteran Didier Drogba, summer capture Romelu Lukaku and highly regarded 22-year-old Daniel Sturridge in their ranks.
But uncertainty also remains over the future of Drogba, 33, whose existing deal expires at the end of the season.
Chelsea have yet to reach an agreement with the Ivory Coast striker and must hope to do so before the end of this year to prevent him having the option of signing a pre-contract with another club in January.
Villas-Boas refused to discuss details of the impasse, saying: "I would not like to share it with you as you would speculate with it for the rest of the season."