Celtic get Europa League lifeline after Sion expelled
Last updated on .From the section Football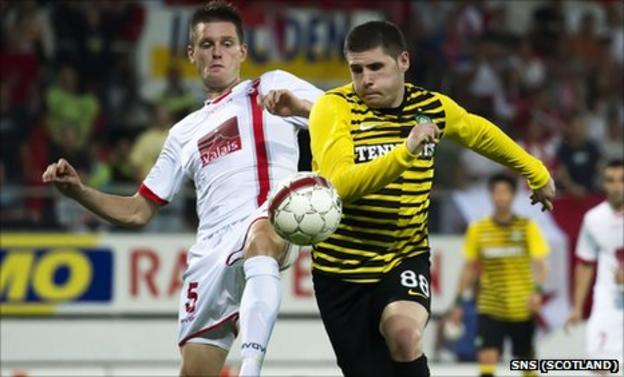 Celtic have been reinstated in the Europa League after Uefa expelled Sion from the competition.
Sion, who are likely to appeal the verdict, fielded several ineligible players during their 3-1 aggregate win over Celtic in the play-off round.
A Celtic spokesman said: "We have been advised by Uefa that the two protests relating to the matches against FC Sion have been upheld.
"As a result of which each match has been forfeited in favour of Celtic."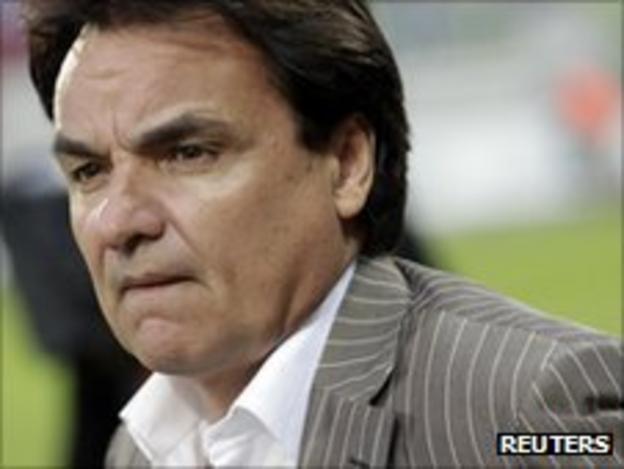 Celtic will therefore take Sion's place in Group I, which also features Atletico Madrid, Rennes and Udinese.
Sion signed five players while the club were still under a transfer ban imposed by Fifa after breaching rules over the signing of Egypt goalkeeper Essam El-Hadary three years ago.
One of those players, Pascal Feindouno, scored two goals in the 3-1 second leg win over Celtic in Switzerland.
However, a Swiss court had earlier ruled in their favour and the players concerned have been playing domestic football this season.
Uefa's control and disciplinary body made Friday's ruling and Sion have three days upon receipt of written notice of the decision to lodge an appeal with the governing body.
If such an appeal were to fail, Sion could take their case to the Court of Arbitration for Sport, which maintains that it is the final voice.
Sion president Christian Constantin told Radio Television Suisse: "Play continues on Monday.
"We will use a civil court to be tried by true justice. There I hope we will have more luck."
Earlier in the week, Constantin had been confident of preserving his club's place in the competition.
"The bottom line is that we are in the right," he told BBC Scotland. "There's no doubt.
"It's just that there are cases where Fifa want to take unilateral decisions by force rather than by just means.
"Uefa approved the list of players we submitted, but now, because of pressure from Fifa, they're trying to find justification for making us forfeit the tie.
"We will battle fiercely to avoid losing the case. Fifa may try to mask the facts, but that won't be easy."
Constantin, who also alluded to the possibility of a civil court case, added that Celtic were "within their rights" to lodge their protests.
The Celtic spokesman added: "We are pleased by this decision, the approach which has been taken by Uefa and the fact that Uefa rules and regulations have been upheld. We are also grateful for the support of the Scottish FA in this matter."