Livermore plots Histon revival
By Peter Swan
BBC Radio Cambridgeshire
Last updated on .From the section Football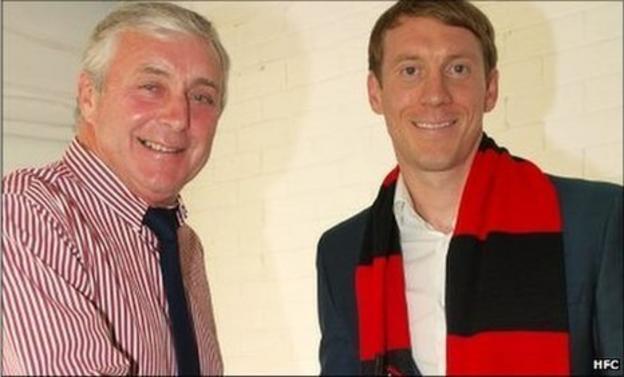 David Livermore is not a man to be phased by the odd setback or two.
With his playing days having been brought to a premature end, the 31-year-old former Millwall and Hull midfielder has opted to make a head-start to a career in management.
On paper, his first season with non-league Histon looks none too impressive. The Stutes finished bottom of the Blue Square Bet Premier with just eight wins from 46 matches.
However, Livermore arrived at a club in serious difficulties both on and off the field and only now, 12 months later, is the real hard work able to begin.
"Despite the relegation, I think we've made tremendous progress," Livermore told BBC Radio Cambridgeshire.
"We've tried to improve the structures at the club and make everything as professional as possible."
Histon came close to winning promotion to the Football League, reaching the play-off semi-finals under Steve Fallon in 2009.
But with a modest average crowd and impact of the global recession, their financial situation quickly snowballed out of control.
Livermore has been handed a brief to stabilise in the Blue Square Bet North and has taken to the task with relish.
In a major step forward for the club, he and his team have secured a permanent training facility thanks to a link-up with Eastern Counties Premier Division side Cambridge University Press.
Histon have agreed to allow the Press to play their home matches at Bridge Road in return for the use of their state-of-the-art, university funded, training facilities.
"It's a win-win situation for everyone involved and a great partnership for both teams," Livermore said.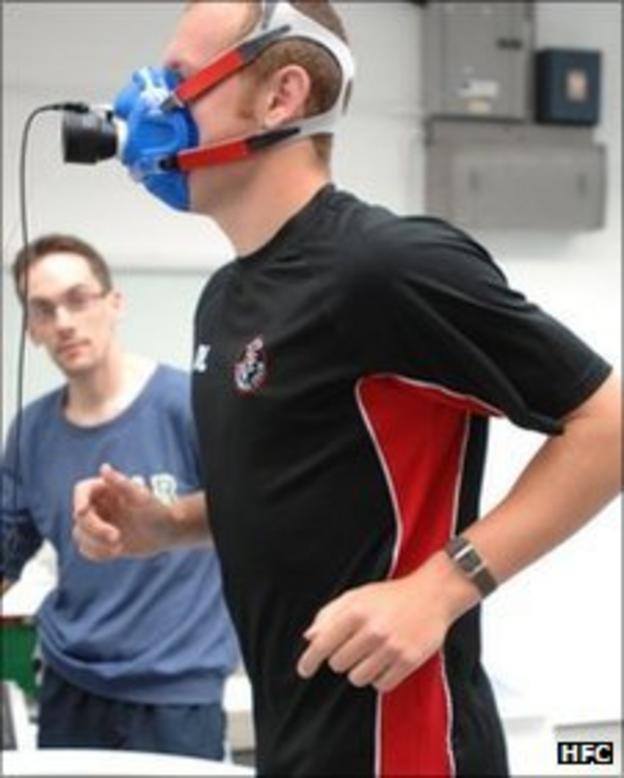 "We made the best of a difficult situation last season, but the stadium is now very much the business-end."
Histon will be training for two hours each day at the Cambridge University Press facilities. Owing to the relative youth of their squad they can afford to operate virtually as a full-time side.
However Livermore has been anxious to improve more than just the daily training routine.
In a second significant link-up, Histon's players will now be regularly assessed by the sports science department at nearby Anglia Ruskin University.
"Funnily enough I just went online and saw that we had a university with sports science facilities right on our doorstep," Livermore said.
The Stutes squad are set to undergo testing with Anglia Ruskin at regular intervals throughout the season to assess the likes of body composition, body fat and sprint speeds.
While Histon get the data they need, the university's students benefit from working with genuine sports professionals.
Chairman Russell Hands said: "David has been a breath of fresh air. I believe we've uncovered a real gem. David has the potential to go right to the top."