Fifa clears Nigeria's Onwuachi to quit his Greek club
By Oluwashina Okeleji
BBC Sport
Last updated on .From the section Football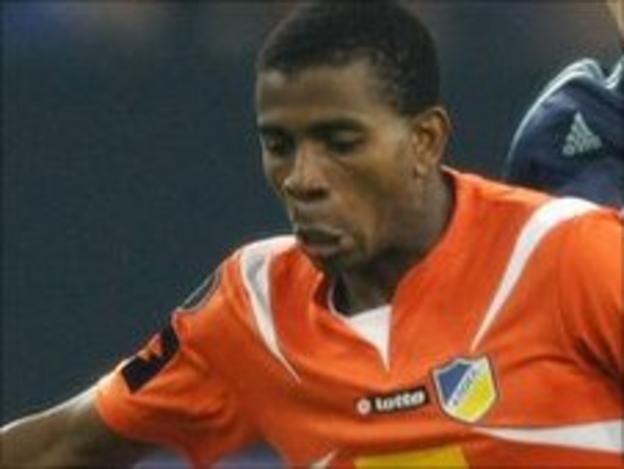 Nigeria's Benjamin Onwuachi is keen to get his career back on track now that Fifa has cleared him to quit Greek club Kavala.
Onwuachi, who joined Kavala in August 2009 on a four year contract, has spent a frustrating last three months in Greece.
He asked football's world governing body to cancel his contract with the club after they failed to pay his salary for two consecutive months.
He now says he has clearance from Fifa.
The club also reneged on a US$ 145,000 bonus promised to Onwuachi, so Kavala are thought to have violated their contractual agreement with the player.
"As much as I loved the club, it is rather unfortunate things happened the way it did, now is the time to focus on my career again," he told BBC Sport.
"I have a young family I take care of and you cannot take care of them with such an unprofessional attitude.
"I got the official letter from Fifa on Tuesday and since then I have had time to reflect on the next chapter for me.
"I'm glad Fifa allowed justice to reign, I've got several options available so we'll see the next step."
The talented striker has finished among the five top scorers in the Greek league in the last two seasons.
The 27-year-old Onwuachi, who started his career at Nigerian side FC Ebedei, moved to Europe and Italian side Reggiana in 2000.
He has also played for Italian giants Juventus and Salernitana.
His former clubs include Standard Liege (Belgium), Ionikos (Greece), and Cypriot side APOEL Nicosia.