Mansfield manager Paul Cox threatens to make changes
Last updated on .From the section Football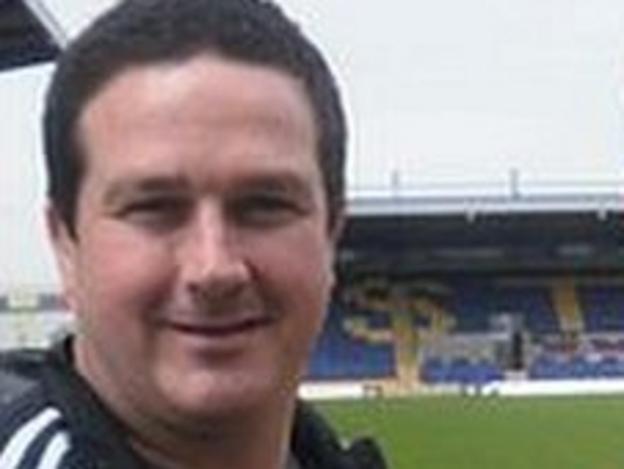 Mansfield Town manager Paul Cox is already threatening to sell players after seeing his side take just one point from their opening two games.
Cox, who only took charge in May, has transformed the Stags squad over the summer, bringing in 12 new players.
But he told BBC Radio Nottingham: "One or two faces may be going out and one or two faces coming in.
"I've got to make quick decisions, some may be ones I've brought in and some I've inherited."
He added: "You have to admit when you've made a mistake with a player and it's my job to rectify it."
Mansfield slipped to a 3-0 defeat at the hands of Gateshead on Tuesday evening and Cox was furious with his team's performance.
"Annoyed is an understatement, we played well for the first 30 minutes but we've still got a soft underbelly in our game," he said.
The Stags fell away after the home side scored their opener on 33 minutes, a second was added before half-time and the third before the game was an hour old.
"The system was excellent, we'll be using it from now on but for it to work for 90 minutes players need to be disciplined in their roles," Cox continued.
"People talk about the first 30 minutes but we disappeared for 60 minutes, we won't get where I want this club to be if we only play for 30 minutes.
"I'm disappointed in how we threw the towel in. The scoreline says 3-0 and I'm not accepting that."
Cox was disappointed with his defenders' competitiveness throughout: "I want defenders to win the ball after two or three minutes. Tackling and heading is massive for a defender, our first tackle in anger went in on seventy minutes.
"Away from home the first thing you want is a clean sheet. At the minute as a group of footballers we don't look capable of grinding out a 1-0 win."