Concerns over the future of Guernsey women's football
Last updated on .From the section Football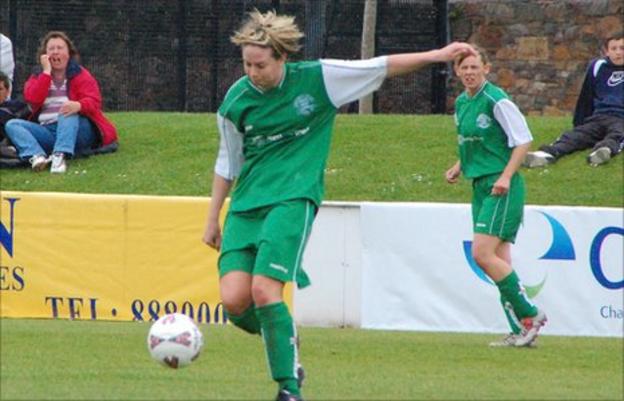 The chairman of Guernsey football's League Management Committee says he is worried about the future of the women's game on the island.
The league has gone down to four teams this season and Keith Mansell says the number of players taking part has fallen dramatically.
"We need to understand what it is that is causing women to stop playing football," he told BBC Guernsey.
The numbers buck the trend in the UK where women's football is growing.
"It's going to be a massive challenge for us this year," Mansell added.
"There is big a concern that the number of ladies that want to play football seem to be dropping, but we desperately want to try and stop that and build it up again.
"It's not something that we want to see peter away and die," he added.