Jimmy Nicholl calls for summer football in Scotland
Last updated on .From the section Football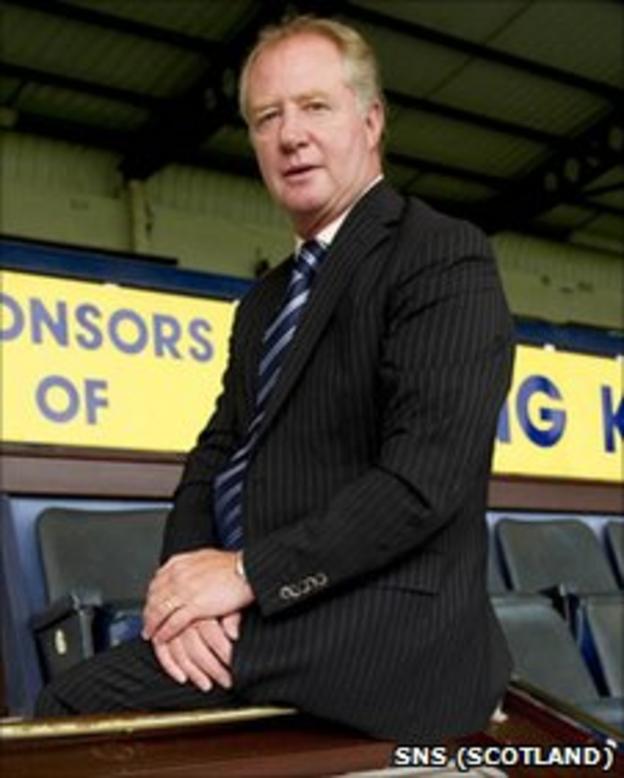 Kilmarnock assistant boss Jimmy Nicholl believes starting the Scottish season much earlier would help clubs qualify for European club competitions.
"I like the idea of it," Nicholl told BBC Radio Scotland.
"If you look at those qualifying games, the (opposition) teams are playing every week."
The Scottish Premier League was given an earlier start this season and both Celtic manager Neil Lennon and Inverness boss Terry Butcher have been critical of the move.
But Nicholl believes an even earlier start would benefit Scotland's European representatives.
"I would love the season to start April, May, June, maybe have July off and play August, September, October, November and December," said the former Northern Ireland international.
"When the weather's good in April, May and June, play two games a week, it doesn't matter.
"Give the people July off for their holidays, no league football and let them go play their European games and get the co-efficiency up and get Scottish football's name back in the European limelight.
"It suits the international scene because they'll be fit for their games.
"I remember Northern Ireland were playing on 3 June, our season had been over two-and-a-half, three weeks. It's like going on pre-season training before an international game.
"The only problem is when do those lads get a break? When you sit and you work it out, it can't suit everybody."