Kettering's Marcus Kelly agrees new one-year contract
Last updated on .From the section Football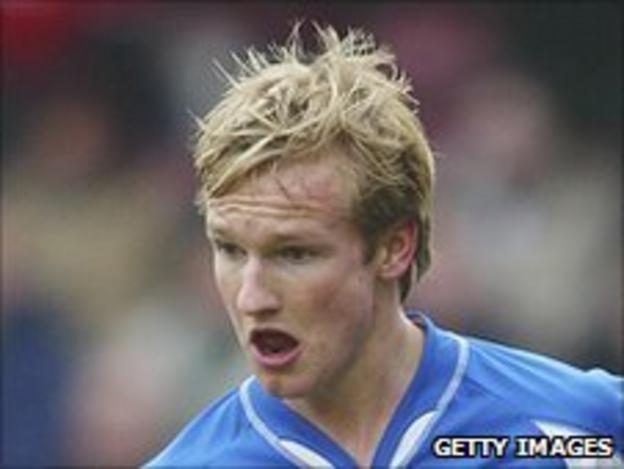 Kettering Town left-back Marcus Kelly has agreed a new one-year contract to remain at the club.
Boss Morell Maison told BBC Radio Northampton: "Marcus produced a ream of excellent performances last season.
"He's got great pace and a good left foot. We're balancing out the team so that there's pace and energy throughout - he won't be carrying the workload."
Maison added: "It's a one-year deal with an option on another year."
Utility player Pat Noubissie is also expected to sign a new contract with the Blue Square Bet Premier side, whilst former MK Dons goalkeeper Willy Gueret could also make a return amongst a host of new players.
"Pat should be a valuable member of the squad, possibly along with Willy Gueret if we look to re-sign him. They have good Conference experience.
"There are other contracts being discussed right now, and towards the end of the week, we should have three to five [more] players signed."
The Kettering boss continued: "Four or five of [the players we have targeted] have Football League experience - I think there's between 300 and 400 league games between them.
"They're bringing more experience than the guys left over from last year's squad had, so it's going to be a very well balanced squad in terms of youthfulness and experience."