Guy Moussi signs new Nottingham Forest contract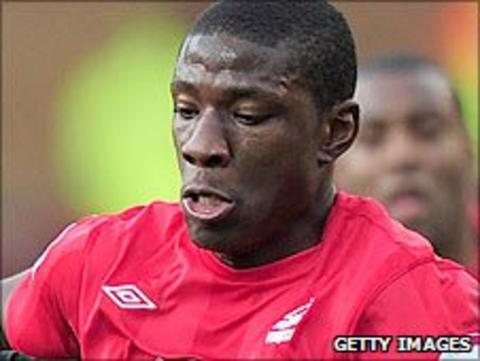 Nottingham Forest midfielder Guy Moussi has signed a new three-year deal.
The Frenchman, 26, was out of contract at the City Ground but new manager Steve McClaren was eager to tie him down to a new deal.
Moussi told BBC Radio Nottingham: "I had opportunity to go somewhere else, I had some interest [from Premier League clubs] but they wanted me to wait.
"When Steve McClaren signed for Forest I was very pleased. He flew to France to see me and gave good arguments."
Moussi continued: "When I spoke to Steve and he flew to France, that made the difference. Then Forest made a good effort to keep me, so it was good.
"I am very pleased in Nottingham, I love the players, I love the fans, so I have an attachment in Nottingham.
"I am happy to see the faces smiling and I am very happy to be back."
Moussi moved to Forest in July 2008 and has made a total of 79 appearances for the club.