Can McCoist carry on Rangers' success?
By Andy Campbell
BBC Sport Scotland
Last updated on .From the section Football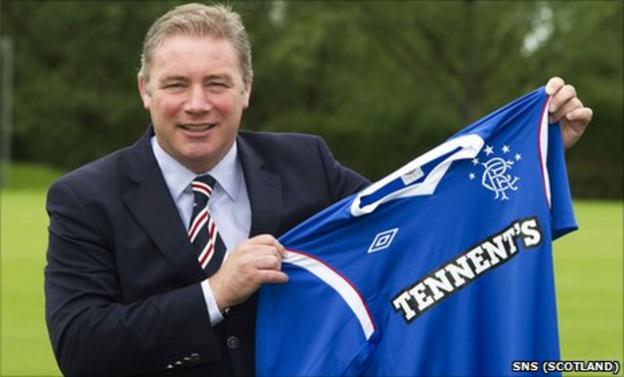 New Rangers manager Ally McCoist faces the arduous task of taking over the reins from Walter Smith, who in May ended his second spell in charge by clinching a third straight Scottish Premier League title and his 21st trophy as Ibrox boss.
And BBC Scotland pundit Billy Dodds thinks his former Scotland team-mate is ready for the challenge.
"How much of an apprenticeship do you have to do before you're ready for the job?" said Dodds, who was a Rangers player between 1999 and 2003.
"People ask 'is he ready'? Of course he's ready, he's been there the best part of five years under Walter Smith."
Another BBC Radio Scotland pundit Craig Paterson, who played at Ibrox with McCoist in the 1980s, does not expect the change in management to bring about a change in playing style.
"If you're a manager it's nice to come in when things are going badly because the only way is up whereas Ally's taking over from a successful manager," Paterson said.
"But, having learned his trade from Walter Smith, I think he'll be running the team in exactly the same fashion.
"Despite the fact he's the top scorer in history at the club, I think he's realised that Rangers' success in recent years has been built on that solid foundation.
"They haven't conceded a lot of goals, they've always worked to make sure that teams don't score against them and hope that chances will come and with the quality they have they'll take more than their fair share. I would imagine the system will be very similar."
A change in ownership has provided McCoist with money to spend and both Dodds and Paterson feel the new boss has to add some attacking options to his playing pool before the end of the transfer window.
"Celtic have the ability to lose an international player and immediately bring in another one," Paterson says. "Rangers need that kind of strength in depth as well.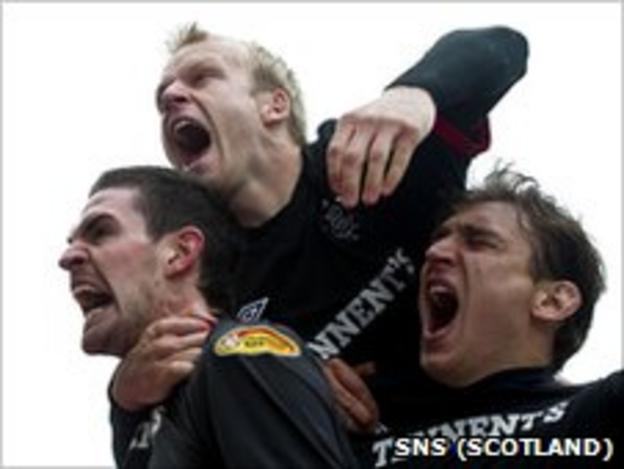 "Carlos Cuellar would be a fantastic signing to add an extra class player at the back but I would imagine the manager would still like two or three before the start of the season, especially in that midfield to front area.
"Everybody knows the new owners have come in. They know that Rangers have a bit of money to spend, which means every time you go for a player teams tend to up the ante and try to get extra money.
"The club will be working hard to make sure they get value for money. The problem with that is it takes a little bit of time."
Dodds agrees: "It's not happening as quickly as some of the fans might have liked but one thing Ally McCoist has learned off Walter Smith is not to panic, not to be rash.
"They need a bit of genuine width. They've not had an out and out winger since probably I was at the club when they had Andrei Kancelskis and Neil McCann."
Three of the last four SPL championships have been settled on the final day of the season and Paterson expects another tight race.
"It's virtually a cigarette paper between Rangers and Celtic," feels Paterson.
"Celtic in terms of numbers and quality probably have an edge. But when you look at what that Rangers squad has produced over the last three seasons, I certainly wouldn't bet against Ally McCoist getting off to a flying start and winning the championship.
"As a former Rangers player I'm always going to expect them to finish on top."
And Dodds added: "It will come down to what manager can show that wee bit of patience and experience to know what it takes to get them over the line and I still think Rangers are in front in that department.
"Although Walter Smith's not there anymore I just think Ally McCoist and his backroom team will have taken that with them."