Plymouth Argyle Fans Trust write to League over takeover worries
Last updated on .From the section Football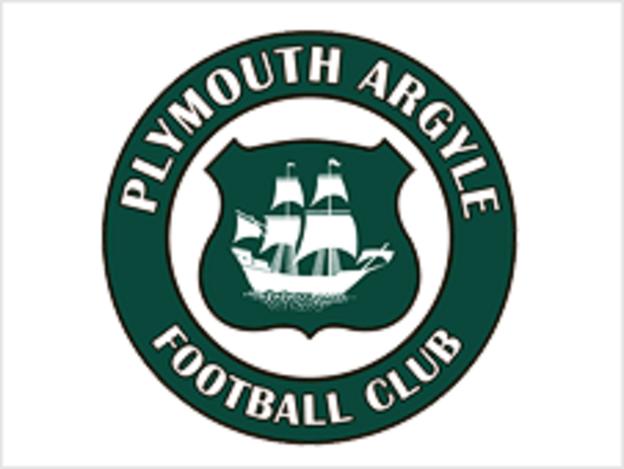 The Argyle Fans Trust has written to the chairman of the Football League and Plymouth's administrator over their concerns at the current takeover bid.
Acting chairman Peter Ridsdale met the Football League on Friday as he aims to complete his takeover of the club.
But the Fans Trust want the administrator Brendan Guilfoyle and the League to consider a rival bid from businessman James Brent.
Ridsdale's takeover of Argyle cannot be completed until the League approves it.
The current deal sees a consortium, including Truro City chairman Kevin Heaney, buy Home Park and the land surrounding it.
That deal will fund Peter Ridsdale's takeover of the club.
But the Fans Trust has asked has asked the chairman of the Football League Greg Clarke to look at the bid from Brent.
The Trust is unsure that the funds to pay for the preferred bid are in place.
"Mr Brent has done his due diligence, and is ready to move fast. He is not dependent on external funding," the letter from Trust chairman Chris Webb said.
"All parties involved in The Rescue Plan (James Brent, City Council and the supporters) are fully committed to not 'hijacking' the preferred bidder. If they can finance the deal then it should be completed ASAP," Webb added.
The Trust feel that Guilfoyle should look at the other bid.
Last week Guilfoyle said in a statement that the Ridsdale bid was the only viable one if the club were to survive: "There will be no other 'rescue plan' in the tight timescale we have.
Webb has asked Guilfoyle for proof that the funds from the consortium financing the deal have been set aside: "It would give a lot of confidence to Argyle supporters in the current bid if you could confirm that the full funds (we believe this to be in the region on £5m) are being held in an escrow account ready to be handed over as soon as the Football League share is transferred.
"If this is the case then I think we will all accept that the preferred bidder (a) has the money in place and (b) is ready to complete the deal," Webb said.
Acting chairman Peter Ridsdale says his meetings with the Football League and the Professional Footballers' Association have gone well: "We achieved a real clarity of purpose - both meetings confirmed what now needs to be done.
"There was a real unity, and a mutual desire to ensure the club achieves its aims.
"I am happy that I know what issues we have resolve, and confident we can do this in a timely manner," he added.