Luke Varney vows to repay Pompey boss Steve Cotterill
Last updated on .From the section Football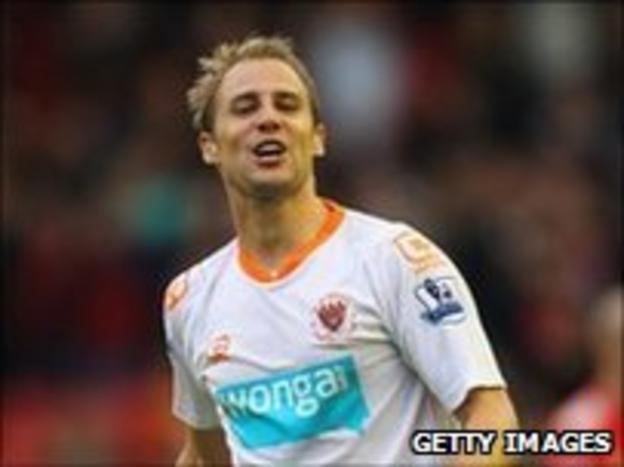 Portsmouth striker Luke Varney wants to use the new Championship season to repay manager Steve Cotterill for bringing him to the club.
"Steve was the main reason I came here, I saw his attitude and ambition towards the club," he told BBC Radio Solent.
"I wanted to a part of something good, so it was really important to see that ambition and I hope I can repay him for what he's done for me."
He added: "So it was really important to speak to him and see that ambition coming through. So hopefully I can start repaying him for what he's done for me."
The ex-Derby forward says he is delighted to have finally secured a permanent deal after a frustrating time as a fringe player.
Varney only played 15 games for the Rams and spent the 2009/10 campaign on loan at Sheffield Wednesday and last season with Blackpool.
"Loan moves are always difficult as you don't feel wanted, so it's nice for me to get settled here," he said.
"I'm delighted to move here, it was a big decision for me but I wanted to get sorted and settle in quickly so I could have a real good go this year.
"We know what we got infront of us, the Championship is a tough league, so we're really looking forward to fixtures at the start.
"We're not worried, we got a strong and experienced squad, we're gonna put the hard work in and make sure we are in tip top shape for first few games."