Sierra Leone's Teteh aims high in Sweden
By Mohamed Fajah Barrie
BBC Sport, Freetown
Last updated on .From the section Football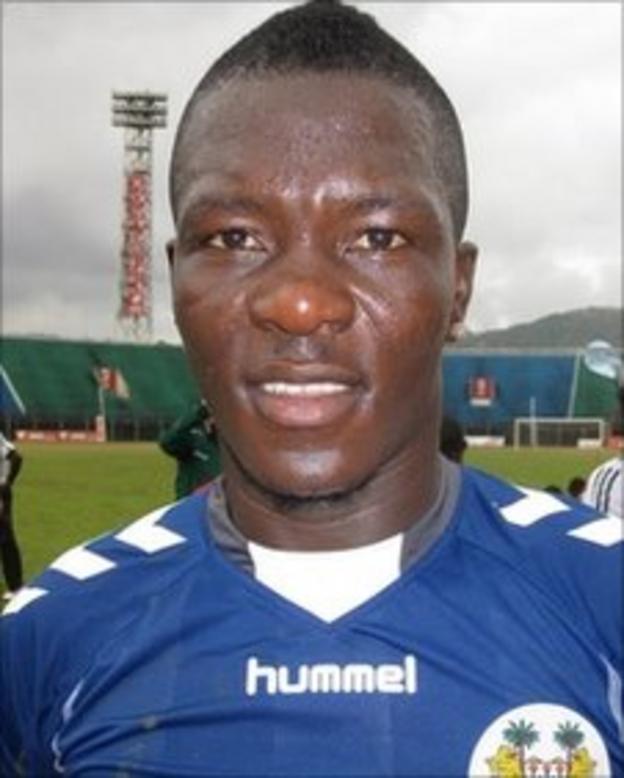 Sierra Leone international Ibrahim Teteh Bangura is making a name for himself by leading the scoring charts in the Swedish Premier League.
The 21-year-old striker plays for Stockholm-based club AIK Solna and has scored 14 goals in as many appearances.
Last week he scored all the goals in Solna's 4-0 triumph over Halmstad BK.
"I've set myself the target of winning the highest goal scorer award of the Swedish league and I'll fight hard to achieve it," Teteh told BBC Sport.
Teteh's success at Solna has been helped by his partnership with his fellow Sierra Leonean, Mohamed Bangura.
Sierra Leone's Swedish coach Lars Olof Mattsson says the pair are making an impact in his home country.
"Bangura has been impressive all the time - he's really in top form, as he has been scoring goals most times assisted by his fellow Sierra Leonean partner Mohamed Bangura ," Mattsson told BBC Sport.
"I've watched Teteh play so many times this season and there's no doubt that he is the best striker in Sweden at the moment.
"Teteh and Mohamed are the best striking partners for now not only in Sweden but in the whole of Scandinavia."
Teteh has his sights set on a bigger stage.
"I want to help my team win the Swedish League, so that we can play in the Uefa Champions League next year," he said.
"I want to thank God for my current form and I believe it as a result of my hard work and co-operation I've been getting from my team, including my Sierra Leonean brother Mohamed Bangura."
Teteh's performances in the Swedish league have attracted attention from clubs across Europe.
Teteh joined Solna in October last year on a three-year contract after playing in the country's lower leagues
He has earned two caps for the Sierra Leone national team, scoring the team's only goal against Niger in Freetown last month, which gave them their first victory in the 2012 African Cup of Nations qualifers.