Linfield's Peter Thompson facing several weeks out
Last updated on .From the section Football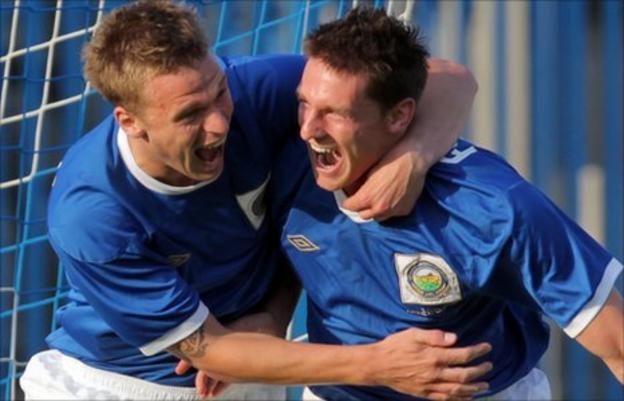 Peter Thompson will miss Linfield's Champions League qualifier second leg against FC BATE in Belarus and could be ruled out for several weeks.
Manager David Jeffrey said that the striker has an "ongoing health problem" which may require surgery.
"He is to have a scan and it may be that surgery will be required," added the Linfield boss.
Jeffrey added that he is still unclear whether Jamie Mulgrew will be remaining at the club.
Mulgrew was not involved in Wednesday's impressive first leg 1-1 draw against BATE at Windsor Park.
"Jamie Mulgrew's contract expired at the end of June," Jeffrey told Linfield's official website.
"Jamie hasn't been in contact with me in over a week now.
"I was expecting to hear from him last weekend but I haven't spoken to him.
"We are looking to target other players but I want to stress we will not be withdrawing our contract offer to Jamie.
"Obviously, our ability to sign Jamie if he were wanting to re-sign, will depend on whether the money available in our budget has already been utilised in signing a replacement."
Linfield's return game against the Belarus outfit takes place on Tuesday.