Labour MP Ivan Lewis urges funding for Supporters Direct
By Dan Roan
BBC Sports News Correspondent
Last updated on .From the section Football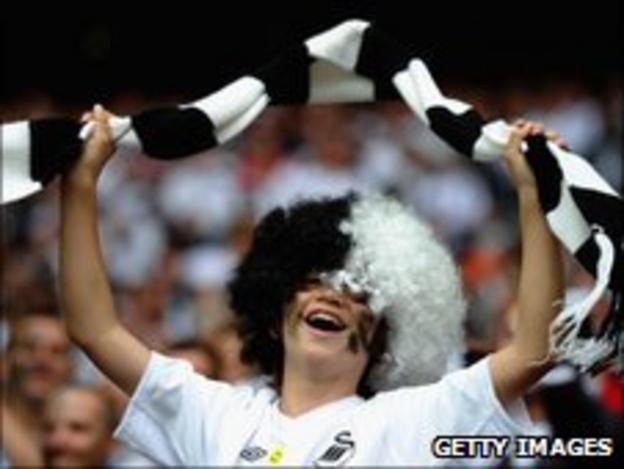 Shadow culture, media and sport secretary, Ivan Lewis, has repeated his call for the Premier League to reinstate funding for Supporters Direct.
Supporters Direct gives advice and funding to fans wanting to enhance representation and set up trusts at clubs.
Its future was put in jeopardy after its £1.2m grant from the Fans' Fund, part of the Premier League-backed Football Stadia Improvement Fund, was withdrawn earlier this month.
This was due to Supporters Direct's handling of a row over abusive tweets sent by former chief executive Dave Boyle.
Boyle subsequently resigned but Supporters Direct's funding was rescinded, leaving it with a cash crisis.
Supporters Direct's acting chief executive Brian Burgess and chair Dame Pauline Green have held talks with the Premier League in a bid to mend relations.
Lewis, who met with the fan-ownership organisation's leadership in Westminster on Monday, said: "I am delighted that Supporters Direct and the Fans' Fund are now in a constructive dialogue about putting their relationship back on track and reinstating funding.
"Supporters Direct acknowledge they need a clearer focus and accountability for the funding they receive.
"Under new leadership I am confident they can move forward and further develop their groundbreaking work in support of supporters' trusts and fans' involvement.
"I hope the Premier League will respond positively and ensure there is an adequate level of funding to provide Supporters Direct with a sustainable future," Lewis added.