Bournemouth's Jason Pearce hindered by contract clause
Last updated on .From the section Football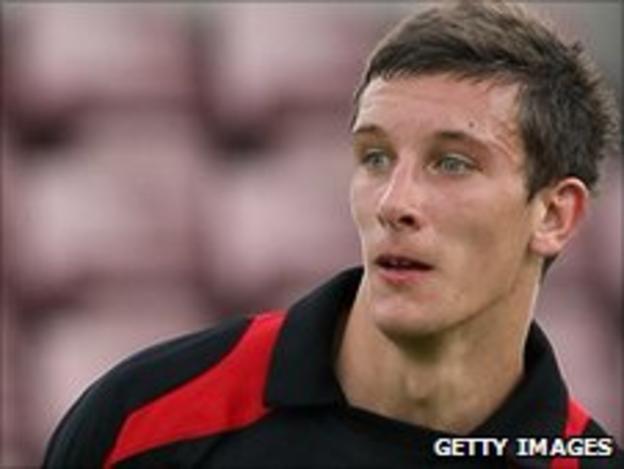 Bournemouth chief Eddie Mitchell says a clause in Jason Pearce's contract could prevent him from leaving the club.
Mitchell told BBC Radio Solent: "The terms in his contract mean it's not [financially] viable to sell him at the level of interest that's been shown.
"Jason didn't know he had it in his contract and nor did we, it was prior to us coming to the club."
It has been reported that Peterborough have made an offer of £500,000 for the defender.
The Cherries captain, who has two years left on his current deal, has made 187 appearances for the club since his move from Portsmouth in 2007 and Mitchell admits he does not want to sell the player.
"First and foremost we never put him up for sale and never wanted to lose him," he said.
"He's a great show man for the club and a great leader and we've never in our wildest thoughts considered selling him on.
"He's also a lad who has committed himself throughout the season, put his head in positions where a lot of players wouldn't have done so you feel for the guy.
"If anyone was going to get some leniency from the club it was Jason because of his loyalty to us but with what was in his contract it's not to be."