Martin Bain resigns from Rangers and is suing the club
By Alasdair Lamont
BBC Scotland
Last updated on .From the section Football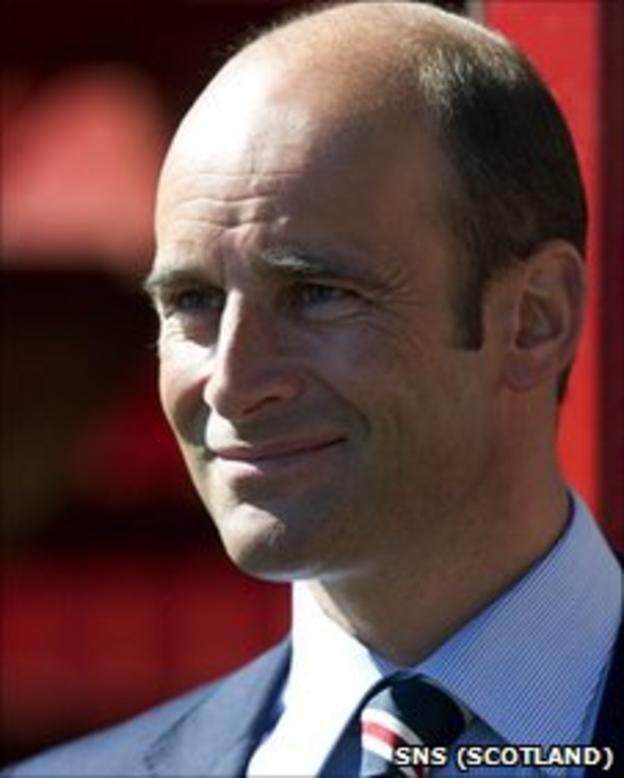 Martin Bain has officially resigned as chief executive of Rangers and is suing the club for breach of contract.
Rangers suspended Bain soon after Craig Whyte took over from Sir David Murray as owner of the club, a move that upset the long-serving Ibrox official.
On Monday, Rangers responded to Bain's intention to sue by saying that he had declined an invitation to meet an independent investigator.
And the club said that Bain had offered his resignation in March.
Rangers released a statement on Friday, which read: "The club confirms that Martin Bain has resigned and is no longer an employee of Rangers Football Club."
Bain's action against Rangers will be raised at the Court of Session on a date still to be determined.
Earlier, Bain had issued a statement declaring his intention to pursue legal action and said he was unhappy at the manner in which Rangers had dealt with him.
Bain had said: "It was not pleasant for me or my family to read in newspapers that I had been replaced and never to return to the club I have served with pride."
Whyte was quoted stating that there was no way back at the club for Bain or finance director Donald McIntyre, who was also suspended following his takeover.
And Monday's statement from Rangers in full read: "We are surprised that Martin Bain has issued a statement in respect of his employment relationship with the club as it has recently come to light, as late as last week, that he had tendered his resignation in March.
"We were investigating the circumstances surrounding that purported resignation and a number of other serious allegations and are seeking his response to a number of legitimate questions we have of him.
"We had hoped that Mr Bain would attend a meeting with an independent investigator this Friday and hope that he will reconsider his refusal to attend this meeting."
In a statement released through his lawyers, Bain had added: "I would like to thank everyone for their messages of support and for those in the wider Rangers family who have expressed their disappointment in the way my situation has been dealt with.
"Serving RFC for the last 15 years has been a privilege and although we have had tough times I have always had the loyal support of our fans and supporters.
"I will now hand matters over to my legal advisors.
"Those responsible will have the opportunity to explain what they have done and why in court.
"I would hope not to comment further now that I have instructed legal proceedings and will leave matters to my advisors."
Bain's lawyer Peter Watson told BBC Scotland Rangers' statement was "full of factual errors", adding "Rangers (would be) well advised to reserve their position for court."
You can follow Alasdair Lamont on Twitter.