Jonny Harkness agrees deal with Donegal Celtic
Last updated on .From the section Football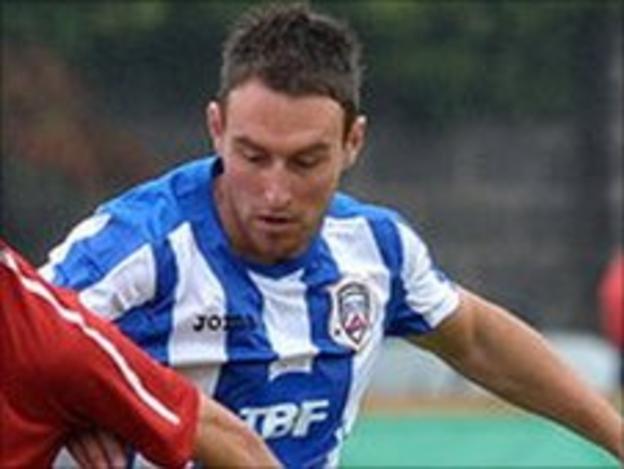 Donegal Celtic have signed ex-Linfield and Coleraine player Johnny Harkness.
The Northern Ireland youth international, 25, left Coleraine at the end of last season.
Meanwhile, Donegal Celtic are offering to sell the naming rights to their ground in a move similar to that undertaken by Armagh GAA recently.
The club recently completed the opening £1.2m phase of its redevelopment which will be eventually see the venue become a 5,000 all-seater venue.
Plans for a 4G playing surface have also been completed - which will open the venue to the general public and local community all year round.
It is hoped the venue will also become a host for outdoor events such as concerts and festivals, as well as top domestic and youth international football attractions.
"We have measured the media value of naming rights and have taken into consideration the current economic climate at the same time, and I am confident of the enormous benefits this venture will bring to any brand," said Donegal Celtic chairman Raymond Bonnar.
"While this is new a territory for Northern Ireland football, I am certain any company or brand will experience a successful return of investment."