Mevlut Erding interests Newcastle boss Alan Pardew
Last updated on .From the section Football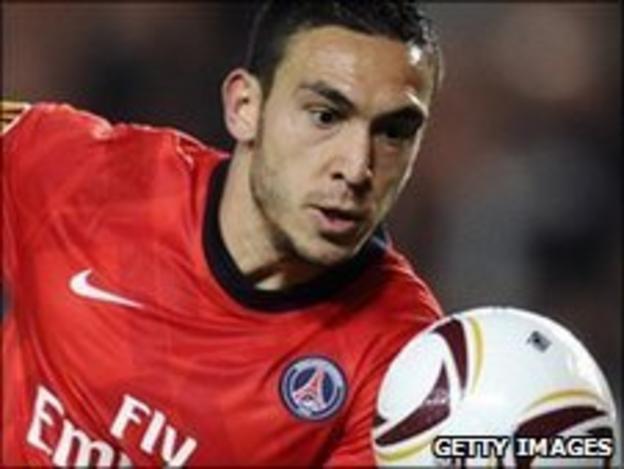 Newcastle United manager Alan Pardew is interested in signing Paris Saint-Germain striker Mevlut Erding.
The 24-year-old Turkey international scored 12 goals for the French side in the 2010/11 season.
Pardew told The Journal: "Erding has always been on our radar. He's a very good player and that is all I will say at the moment.
"We are working extremely hard to make the deal happen and I'm pretty happy with how things have gone so far."
The Magpies have turned their attention to Erding after missing out on two other targets.
Kevin Gameiro has joined PSG from Lorient, while Lille frontman Gervinho looks set for a move to Arsenal.
"We had a bit of a disappointment with Kevin Gameiro as he has decided to go elsewhere," said Pardew. "We made a fantastic offer to the club and to him, but these things happen.
"We tried very hard on that one, but we always knew there would be setbacks along the way and we have always had other people in mind, deals we have been trying to keep to ourselves for obvious reasons."
Newcastle are also thought to be interested in West Ham striker Demba Ba and have made a bid for Swansea left-back Neil Taylor.