Arsenal chief Ivan Gazidis expects 'busy' summer
Last updated on .From the section Football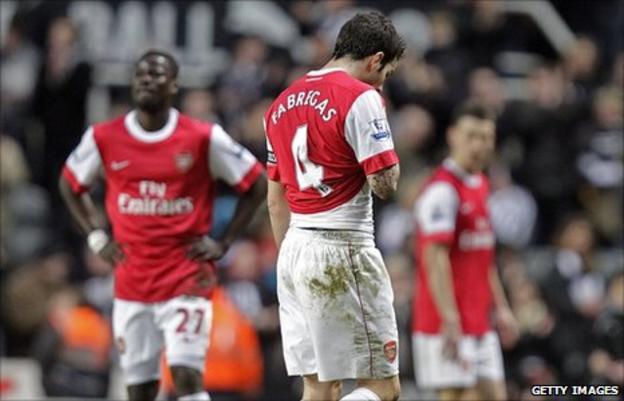 Arsenal chief executive Ivan Gazidis has predicted "a busy close season" as the club look to strengthen the squad.
The Gunners have not won a trophy since the 2005 FA Cup and fell away last season after reaching the latter stages of several competitions.
"It is clear we had some shortcomings and in this close season we are going to see some turnover of players," said Gazidis at a supporters meeting.
"After last season, I share with you a sense of profound disappointment."
Arsenal were in the running for four trophies as they entered the spring but they were beaten by Birmingham in the Carling Cup final, lost to Barcelona in the last 16 of the Champions League, were knocked out of the FA Cup at Manchester United and finished fourth in the Premier League.
"We had a season that promised a great deal and looked like it could turn into a very special one but in the end a familiar story began to tell itself," added Gazidis.
"I understand the feelings that we all felt.
"Some new signings will be coming in and some of our existing squad will be going out. As manager Arsene Wenger has said, it will be a busy close season for the club."
Arsenal have so far bought Carl Jenkinson from Charlton during the close season and Wenger has been criticised in some quarters for not investing heavily in the squad.
However, speaking at a question and answer session with the Arsenal Supporters Trust on Monday, Gazidis made it clear that he did not expect to see a major overhaul.
"It is important to recognise that [last season] was not a disaster," he said. "We have a young squad and we don't want to throw the baby out with the bathwater.
"The trick will be to identify which parts to keep and which parts to turn over. And we will do that within our financial capabilities."
Gazidis also expects American Stan Kroenke, who now owns 66.64% of the club, to keep a low profile at the club.
"With respect to Stan, we have someone who understands the club," said the chief executive.
"He has grown to love Arsenal but he will remain in the background. This is not somebody who steps forward and looks for a public profile."