Barcelona budget fund makes Cesc Fabregas move unlikely
Last updated on .From the section Football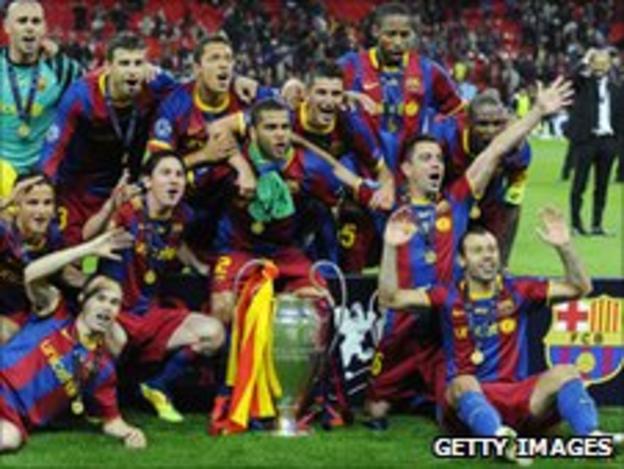 Barcelona coach Pep Guardiola will only have have 45 million euros to spend on players this summer.
Barcelona vice-president Javier Faus said the figure reflected a need to reduce the club's debt but added "we don't rule out investing more".
However, unless that were to happen, it makes a move for Arsenal captain Cesc Fabregas unlikely this summer.
The European champions could generate extra funds by offloading players such as Bojan, Maxwell and Jeffren.
If enough cash was made through sales, then the Barcelona-born Fabregas could still return to the Nou Camp, where he was a youth player, before the transfer window deadline in August.
Faus added: "The gross debt has been reduced from 532million euros to 483million euros, and the net debt from 431million euros to 364million euros.
"We want to decide our future and to do so we must reduce the debt to acceptable levels.
"This will make Barcelona the most financially solvent club in the world in two or three years."