Ashley Young set for talks with Villa chief Lerner
Last updated on .From the section Football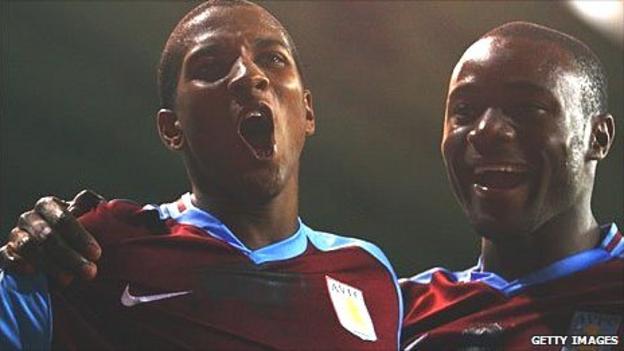 Aston Villa forward Ashley Young will meet club chairman Randy Lerner to discuss his future after stating he wants to play "at the highest level".
The 25-year-old has been linked with a summer move to either Manchester United or Liverpool.
Young has one year left on his Villa contract but says he wants to experience Champions League football and major international tournaments.
"I'm going to talk to him [Lerner] this week," said the England player.
The Villa star added to his growing reputation by scoring his country's equaliser against Switzerland on Saturday in the 2-2 draw at Wembley.
In a disappointing year for Villa, he was a stand-out performer, scoring 10 times.
"As a kid you always want to play in the best competitions. As a kid I wanted to play in the Champions League - and hopefully one day I will," added Young.
"People say the prime of your career is aged 25, 26, 27. I'm 26 next month so hopefully I'm coming into my prime."
Young has constantly intimated he will speak with Lerner before announcing any news about his future - and nothing has changed.
"I'm going away on holiday. But I said at the end of the season I was going to speak to the chairman," he commented.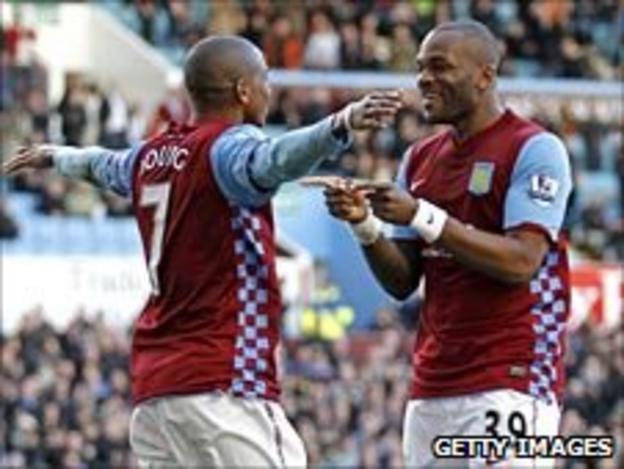 Meanwhile, Young's clubmate and fellow England striker Darren Bent has pledged his future to Aston Villa.
Bent, who was signed from Sunderland for an initial £18m in January, said: "They [the fans] don't need to worry about me. I'm tired of moving around.
"I am at Aston Villa now and I have loved every minute I have been at the club. The people are nice and the staff are nice."
Bent was recruited by former Villa boss Gerard Houllier, who parted company with the club recently because of health reasons.
"It's a shame that a big part of what brought me to the club, Gerard Houllier, has left," he added.
"But at the same time I am committed to Villa and I am looking forward to the coming season. Every time I go to the training ground, I get a buzz."