Uganda coach wary of rising expectations
Last updated on .From the section Football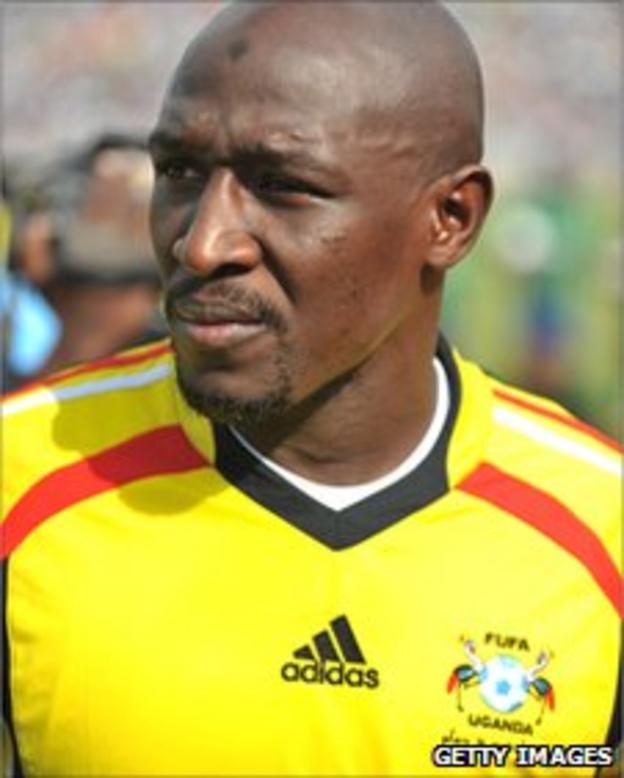 Uganda coach Bobby Williamson says winning Saturday's home match against Guinea Bissau is vital to reaching the 2012 Africa Cup of Nations.
The Cranes lead Group J with seven points, three more than Kenya while Guinea Bissau and Angola have three.
"If we get the three points, I think we'll have one foot in the door to the championships," he told BBC Sport.
Williamson has yet to announce who will replace regular captain Ibrahim Sekagya, who is suspended.
The Uganda coach says the replacement for the Red Bull Salzburg defender will be between Henry Kalungi, Hassan Wasswa and Isaac Isinde.
"Any of these three can do an admirable job and although I've made up my mind, the two to miss out haven't been told yet," Williamson added.
Uganda's qualification campaign for next January's finals in Equatorial Guinea and Gabon has started in near-perfect fashion.
An opening day defeat of Angola (3-0) was followed by a goalless draw against bitter rivals Kenya in Nairobi before a narrow 1-0 victory in Guinea Bissau in March.
This has prompted heavy expectation among fans who are desperate to see their team qualify for their first Nations Cup since 1978, when they finished runners-up.
"The excitement levels here are incredible," the Scottish coach explained.
"It's like a party waiting to happen but I don't like to count my chickens before they've hatched and never take anything for granted in football.
"The fans are all excited and see an opportunity for us to make it. There's a whole generation of Ugandans who have never seen their team play in a top-level tournament.
"It means so much to everybody here in Uganda, including the players, and I think that desire may get us the result we are looking for."
The East Africans conclude their campaign when travelling to Angola in September before hosting Kenya in their final match in October.