Terry Butcher busy rebuilding Inverness CT team
Last updated on .From the section Football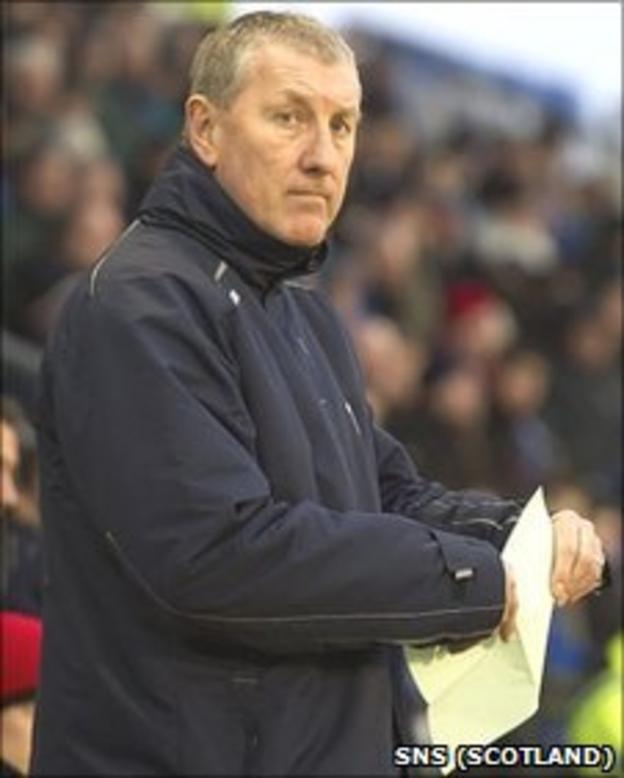 Manager Terry Butcher assures Inverness Caledonian Thistle fans that he is working hard to replenish his squad following the departure of 10 players.
Among those he is keen to sign are out-of-contract trio Gavin Morrison, Shane Sutherland and Ross Tokely.
"Maurice Malpas and I have been going flat out speaking to players and agents then faxing contract offers," he said.
"Once players are legally registered, then we'll announce them. But fans can be assured we're on the right track."
Grant Munro, Roy McBain, Stuart Golabek and Russell Duncan have left after lengthy spells at Inverness.
And third-choice goalkeeper Max Johnson, defenders Chris Hogg and Chris Innes, midfielder Gil Blumenshtein and strikers Dani Sanchez and Eric Odihambo have also exited.
Butcher, though, is showing no sign of panic and has been busy trying to complete deals with players in Scotland and England.
He told the club's website: "We're making headway but although players out of contract became free agents on June 1, the transfer window does not officially open until June 9, the date at which the SFA accept registrations.
"One or two clubs may have announced signings but players cannot legally be signed and registered before June 9. Most managers, myself included, will wait till then.
"But that doesn't mean that business isn't being done.
"We're encouraged by the response from people we've spoken to and there's every indication that some agreements will be in place next week."