Banbury United hoping for move to Bodicote's Bankside
Last updated on .From the section Football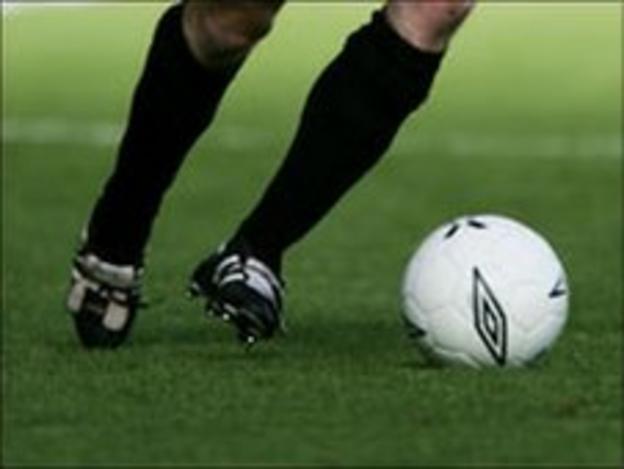 Banbury United chairman Paul Jones is optimistic the club can seal a move from their home at Spencer Stadium.
The Zamaretto Premier club's plans to relocate to Bodicote's Bankside have been put on hold due to "the change of government and economic conditions".
But Jones told BBC Radio Oxford: "We have had the situation where for nearly 30 years we haven't owned our own ground, and the club has been treading water.
"We're confident that at some point we'll find a new home."
Banbury secured their safety in the Zamaretto league with a 16th-placed finish this season, despite suffering a one-point deduction for fielding an ineligible player.
Flood defence work is currently taking place on their ageing Spencer Stadium in a bid to reduce the number of games that are postponed due to waterlogging, but the long-term plan for the existing ground is for it to be turned into a housing development.
"We are a community club and have 20-plus teams playing under our name," Jones continued. "It would help if we had a purpose built facility where a team could play, and a facility that would also have community benefits too.
"We're in a partnership for the long-term relocation of the club and we're working hard with Cherwell District Council and the landowners.
"Moving to Bankside is a possibility but the situation is in the hands of Cherwell District Council, so we'll await their comments in due course."
As part of the flood defence work, Banbury are also redeveloping the terracing at the King's Sutton End of the ground, due to be completed in time for their new Zamaretto League campaign in August.