German Federation asks Fifa for inquiry into Qatar 2022
Last updated on .From the section Football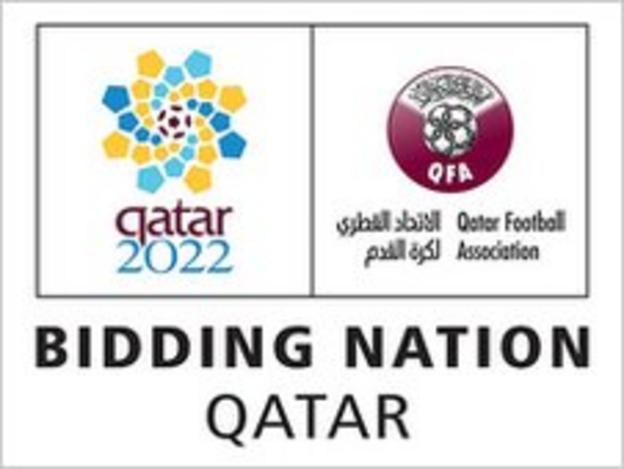 The president of the German Football Federation has called upon Fifa to re-examine the award of the 2022 World Cup to Qatar.
Theo Zwanziger said: "There is a considerable degree of suspicion that one cannot sweep aside.
"I must expect that awarding this World Cup under these conditions needs to be examined anew."
Qatar defeated bids from South Korea, Japan, Australia and the United States for the right to stage the 2022 event.
However, the Sunday Times accused the Gulf state of paying bribes in return for votes, with the British newspaper submitting evidence to British MPs.
Qatar 2022 officials described the allegations as "distressing, insulting and incomprehensible" and attacked the source of the evidence.
But Zwanziger, who is running for a place on Fifa's executive comittee, is adamant that there should be an investigation.
"I first would like to comment on how that should be done when I know more about the facts," he said. "I'm an outsider and was not a member of the executive."
He added: "If Fifa behaves the way people expect, that is by clearly taking action against this cancerous tumour of bribery, then there is no need for these concerns.
"None of us could have imagined such a scandal. There is no end to the suspicions falling on members of the Fifa executive.
"The task now is to shed light in a determined fashion, punish the guilty and develop mechanisms that prevent something like this from ever happening again."
Sepp Blatter is expected to be re-elected as president of Fifa on Wednesday, with the 75-year-old Swiss the only candidate as his rival Mohamed Bin Hammam is suspended over allegations that financial incentives were offered to Caribbean Football Union (CFU) members.
The English and Scottish Football Associations called for the election to be postponed but other associations rejected that bid.
Zwanziger said delaying the election would have left Fifa without a leader, although the German revealed he was pushing for a secret ballot so any critics could submit a protest vote without fear of any reprisals.