Paul Scholes was one of the Man Utd greats - Nicky Butt
By Nicky Butt
Former Manchester United midfielder, 1992-2004
Last updated on .From the section Football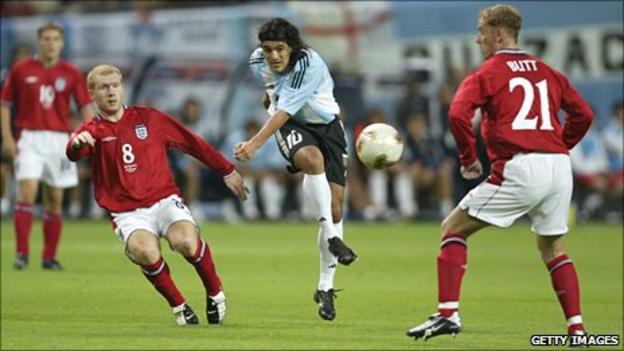 If you pick an XI for the greats of Manchester United from my era, Paul Scholes will definitely be in that. But I think he is up there with the top three or four players to have played for the club.
If you look at the different eras, you have got Sir Bobby Charlton, George Best, Denis Law, then you have the Roy Keanes, Bryan Robsons, Mark Hugheses, and more recently Ryan Giggs, David Beckham, Cristiano Ronaldo and Scholes.
People from different eras will have different opinions but everyone from my era would put Scholes up there with the best that have played for United.
Kieron Dyer said he knew Scholes was good. But, when he trained with him at England, Dyer realised he was unbelievable because he never gave the ball away, was always in space, always had time on the ball and always picked the right pass.
That is a mark of a top player; someone who makes it look easy, never looks rushed and always passes to feet and Scholes had that in abundance.
He was always a dirty little git. He was always kicking people and sliding in 10 minutes late but he always had a cheeky side to him so I do not think anyone speaks badly about him.
On the training pitch, and in the changing room, he got his job done and went home to his family and that has always been the case with him. But, when he was on the pitch, he gave it 100% and he was a pleasure to watch every day in training.
Scholesy got away with murder because of his reputation for being a quiet, family man. He was, but he had a cheeky side to him and was always playing jokes or up to no good and is a bit of a prankster really.
If something was going on, he was always part of it but he used to get away with it because he was the so-called quiet one.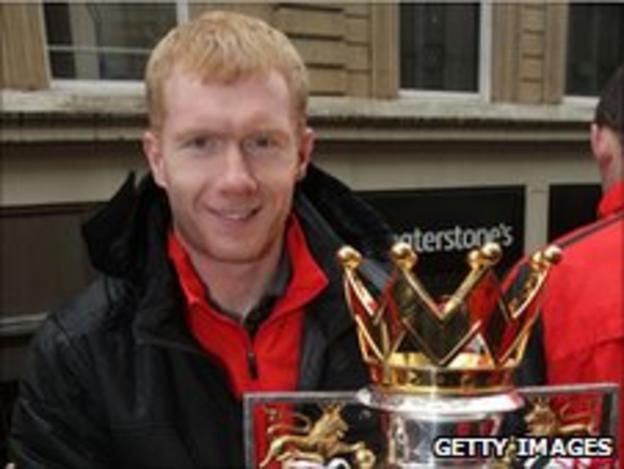 I knew myself when it was time to call it a day and I am sure Paul knew it was time too. Ability-wise, everyone knows he could play for another one or two years but, inside, it is whether you want to.
Deep down, you know when you go out and train or when you play, whether your time is up. You know when you are not enjoying it or you cannot do the things you used to do.
That is what made me finish because, in training, it did not feel good when players were going past me too easily and it was starting to get a bit embarrassing really.
I did not want to drag it out for the sake of being a footballer or getting a pay cheque at the end of the month. Your pride kicks in and you know it is time to give up.
Paul had got it different to me because he was still playing at a top team that is still challenging and winning things and that was the enjoyable part of it.
Scholes's game was different to mine - his game was about dictating play and passing and, at the end of his career, he could still do that to a top level.
Nicky Butt was speaking to BBC Sport's Alistair Magowan