Cambridge United outline player clear-out
Last updated on .From the section Football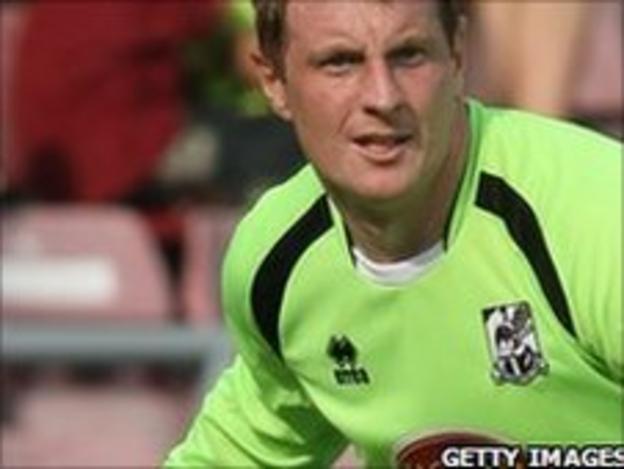 Cambridge United have told five contracted players they can leave and are looking to offload a goalkeeper.
Boss Jez George has circulated the names of shot stoppers Simon Brown and Danny Naisbitt.
The other five are thought to include player-assistant manager Paul Carden, Adam Miller and Daryl Clare.
"There are several options, one is to reduce the wages to within the salary ceiling that the board want to impose," George told BBC Radio Cambridgeshire.
"It's a difficult one to ask people to take a cut in money, I understand that.
"The alternatives are to look for another club where they can perhaps find a similar deal to what they're on here or even for us to consider long term loans."
One of Brown and Naisbitt will remain at the R Costings Abbey Stadium, meaning the U's will enter next season with one senior goalkeeper.
The remaining five unnamed players are the club's top earners, with George told that he needs to dramatically reduce his squad's wage bill.
Carden spent the end of the current campaign on loan at Luton Town while striker Clare was shipped out to Alfreton.
Midfielder Miller has not played a game since September and is still recovering from reconstructive surgery on his ankle.
Meanwhile George has asked Simon Russell to not take the option of a further year on his contract.
Russell has the right to continue for another 12 months on his current wage, but George has offered him new reduced terms in the hope he will make a decision with the best interests of the club in mind.
"Simon's option allows him to decide whether he exercises his right for another year and we're in Simon's hands," said George.
"He has to inform us by the end of June and it's his prerogative to speak to other clubs.
Cambridge say six members of the current squad account for two-thirds of the playing budget.