Nations Cup a 'Mickey Mouse' event - Neville Southall
Last updated on .From the section Football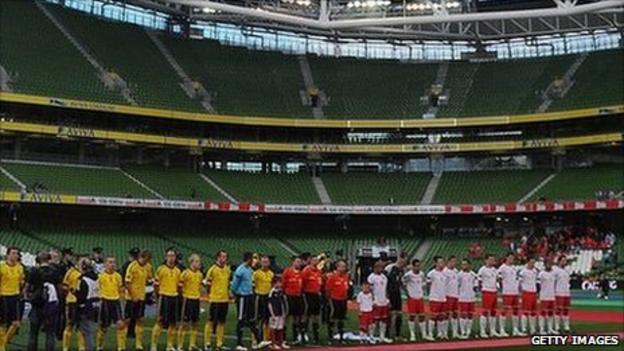 Legendary goalkeeper Neville Southall says Wales boss Gary Speed should not be judged on the "Mickey Mouse" Carling Nations Cup tournament.
Wales are still seeking their first win under Speed, but Southall said: "These results don't matter."
He added: "This is a Mickey Mouse competition. You can tell that by the crowds."
Southall says the low ticket prices are also an indication that tournament organisers were never confident the games involving Wales, Northern Ireland, Scotland and the Republic of Ireland would attract significant public attention in its inaugural year.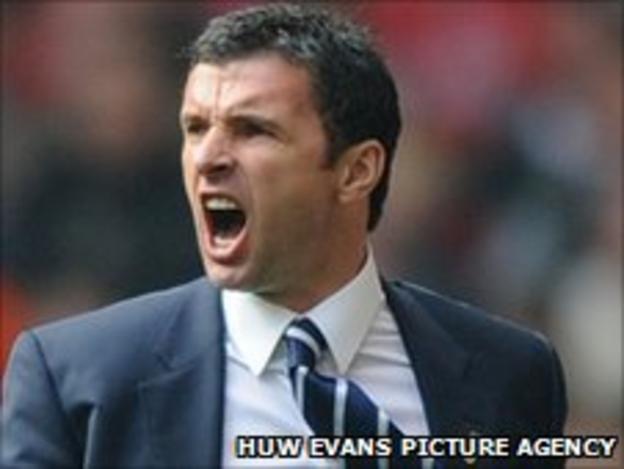 A little over 12,000 watched Northern Ireland lose 5-0 against the Republic of Ireland on Tuesday and on Wednesday Wales and Scotland clashed in front of 6,036 fans in a 51,000-capacity-stadium.
And that leaves the 93-cap ex-Wales star believing Speed has been given a welcome chance to assess the players available to him.
He said: "I think anybody in their right mind will never judge Gary Speed on these games.
"It's an opportunity for him to look at players. It's not going to change his style of management.
"He will have a look at the players. He will have an eye on who he likes and who he doesn't like.
"It's a sifting process for him. He will look at the players he thinks can do a job for him and I think we can make a big thing about results.
"But at the end of the day, for Gary, he's finding out about his players - who he can trust, who he can't trust - who's going to suit his system.
"They [tournament organisers] don't expect anybody to be there and I think it's a Mickey Mouse competition that's brought back as a poor substitute for the home internationals.
"It's meaningless, only in terms of what the trophy actually means, but I do think for Gary it will be an opportunity to blood players that he hasn't seen before.
"And I don't think anybody in their right mind should look at the results and go "oh, that's a bad result" or "that's a bad result" because these results don't matter.
"Whether they win or whether they lose 7-0 on Friday [against Northern Ireland] will have no bearing on the next game."