Qatar hit back over World Cup 2022 bribery claim
Last updated on .From the section Football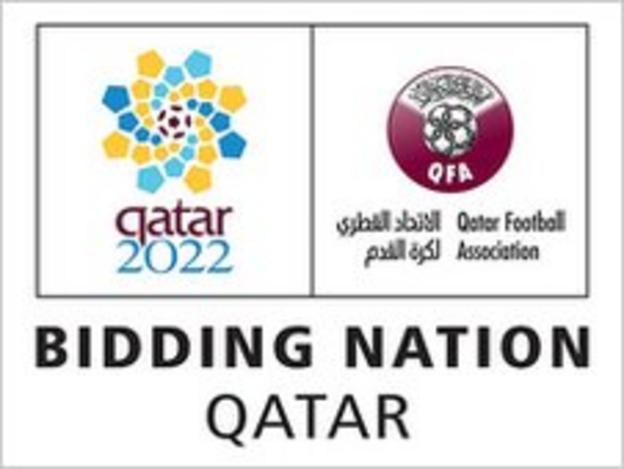 Qatar 2022 World Cup officials have described allegations they paid bribes in return for votes as "distressing, insulting and incomprehensible".
On 10 May, UK MPs published evidence from the Sunday Times newspaper claiming two African Fifa officials were paid $1.5m (£930,000) by Qatar.
But in a 1,700-word statement, Qatar attacked the source of the evidence now being investigated by Fifa.
It described the allegations as "serious, unsubstantiated and false".
Qatar officials criticised the Sunday Times for failing to provide details of the alleged bribes it claims were offered to Fifa executive committee members Issa Hayatou and Jacques Anouma.
It claimed the credibility of the newspaper's submission was compromised by the fact that its reporters were posing as corrupt representatives from the United States bid.
A whistleblower, who provided the paper with information, was probably an "embittered" ex-employee "with a significant axe to grind", the statement said.
Qatar went on to suggest the allegations were part of a long-running campaign to discredit their bid, which beat off competition from the United States, South Korea, Japan and Australia in December to earn the right to host the 2022 event.
"What is concerning and unfair is that there appear to be those who are unable to accept that a team from a country like Qatar could perform in this way and are ready - on the basis of no evidence - to assume the worst," the bid committee wrote.
"Qatar is excited at the prospect of hosting one of the world's greatest sporting events and is determined to deliver a World Cup truly deserving of football fans around the world."
Fifa president Sepp Blatter has refused to rule out a rerun of the voting for the 2022 tournament if the allegations are proven.
Blatter is competing against Qatar's Mohammed Bin Hammam in the Fifa presidential elections on 1 June.
In November, Fifa executive committee members Amos Adamu and Reynald Temarii were banned from voting in the 2018 and 2022 World Cup hosting ballot over claims they asked for money in exchange for World Cup votes.
Four other Fifa officials, all former executive committee members, were suspended.
In a statement, The Sunday Times said it "welcomed the Qatar Football Association's desire for a full inquiry into allegations of vote buying.
The statement added: "Our investigations have already led to the suspension of six Fifa officials and we are hopeful that allegations made by a whistleblower will be taken seriously by both Qatar and Fifa."