Terry Yorath blasts Cardiff players over night out
Last updated on .From the section Football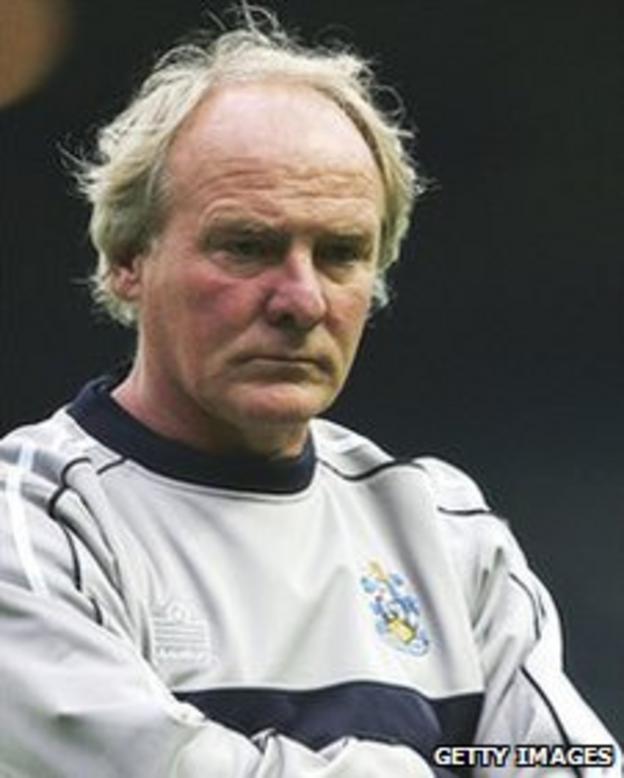 Ex-Wales manager Terry Yorath says that Dave Jones should remain Cardiff boss.
There have been calls for Jones to be replaced after Cardiff failed to gain promotion to the Premier League.
But Yorath says the five players who went out socialising 48 hours before their 3-0 home loss to Middlesbrough should shoulder some of the blame.
"Which professional player in his right mind, with a chance of getting into the Premier League, goes out drinking two days before a game?" Yorath said.
"Dave [Jones] can't be looking after them all the time, he can't be with them all the time and that's up to their own responsibility.
"Those players that went out should take the full blast from the supporters.
"It was unfortunate the publicity that came out two weeks before the end of the season, with the players going and having a night out and so forth.
"Whether Dave should have kept that to himself, just reprimanded the players privately or not I don't know, I'm not at the club."
The defeat to Boro saw Cardiff lose crucial ground to Norwich in the race for the Championship's second automatic promotion spot behind eventual champions Queen's Park Rangers.
The Bluebirds had to settle for a place in the play-offs by finishing fourth, but lost out to Reading in their two-legged play-off semi-final.
Arch-rivals Swansea, who had leap-frogged Cardiff into third on the last day of the regular season, beat Nottingham Forest in their play-off and face Reading at Wembley on 30 May for a place in the Premier League.
Cardiff reached the play-off final last season but lost to Blackpool, having missed the play-offs by one place the previous season.
During this period Cardiff has survived three winding-up orders at the High Court because of unpaid taxes, which also resulted in a transfer embargo being placed on the Welsh club.
A consortium of Malaysian businessmen bought the club in May 2010, promising to invest heavily and clear the remaining debts .
"I think Dave has done an absolutely fantastic job considering the turnover of the board and the administration problems," added Yorath, speaking to BBC Radio Wales' The Back Page programme.
"I don't think anybody could have done a better job than Dave has done.
"But I have to say, I've been to Leeds United a lot this year and the three best teams that played at Leeds were Norwich, Cardiff and Swansea.
"I don't think Dave has anything to be... ashamed is too much of a word of it, but he hasn't got to be reprimanded for taking them so close.
"I just think the club needs stability. I understand, being a Cardiff boy myself, that some of the crowd don't like him.
"Perhaps he doesn't express himself in a flamboyant way, but that's his way of management and I think they should keep him."
Wales striker Craig Bellamy spent the season on loan at Cardiff from Premier League Manchester City and has said he would like to remain with Jones' side.
There has been speculation that Bellamy could take on a player-coach role at the Cardiff City Stadium, but Yorath believes the 31-year-old should concentrate on playing while he can.
"He's a fantastic player, he's had his problems with certain people and certain clubs but he looks to me as if he'd like to stay at Cardiff City and that's good for the club," Yorath said.
"If Dave wants to use him as a coach then fine but I think Craig has still got a couple of years left in him of playing full time and leave the coaching till later."