Football Association widens Fifa corruption inquiry
By David Bond
BBC sports editor
Last updated on .From the section Football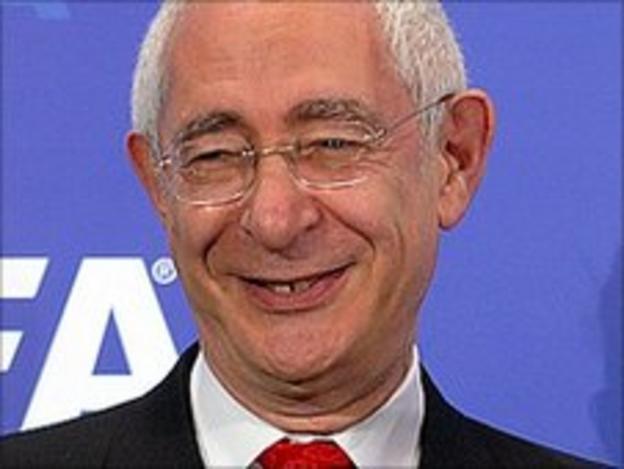 The Football Association has widened its inquiry into allegations of corruption during the 2018 World Cup bidding process.
The BBC has established that letters sent to members of the England bid team this week have asked for any "anecdotal" or "evidential" proof of wrongdoing involving Fifa members.
The FA announced last week that it was only looking into the bribery claims made by Lord Triesman against four executive committee members of football's world governng body.
But the lawyer heading the investigation, James Dingemans, has extended the scope of his investigation, raising the prospect that the FA could uncover more allegations of corruption involving Fifa.
Dingemans is due to complete his inquiries by 27 May - a few days before the Fifa presidential election, which is being contested by Sepp Blatter and Qatari Mohamed Bin Hammam on 1 June.
The FA has decided to abstain from voting in the contest in view of its probe into allegations of corruption.